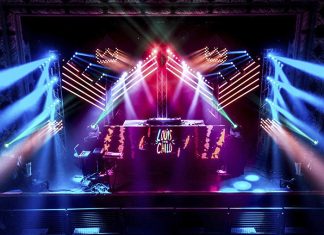 EDM duo Louis the Child's current Spring Tour embraces the spirit of their music with an immersive and highly original lightshow. Designed by Kendall...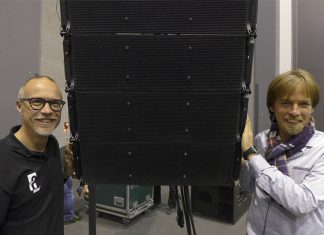 Alcons has assigned Polish company Aplauz as a distributor, following their development into one of Poland's most renowned suppliers or professional audio solutions. Last year an...
Britannia Row Productions Training is running its core 12 week Live Sound Technology Course (LSTC) from early April. The 2017 course will primarily be...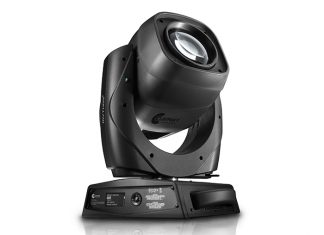 Main Light Industries has taken a delivery of Claypaky Mythos2 fixtures. Headquartered in Wilmington, Delaware, the company provides lighting, special effects and video equipment...
Lighting Designer Louis Oliver - one half of Okulus along with fellow designer James Scott - has been working with You Me At Six...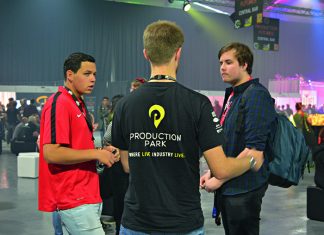 The first event of its kind, Production Futures, took place at Production Park in Wakefield on 6 October 2016 alongside the inaugural TPi Breakthrough...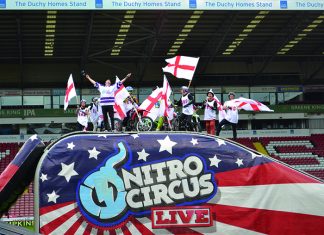 Travis Pastrana's Nitro Circus Live returned to the UK in June and July for its first ever UK and Ireland outdoor stadium run. The tour...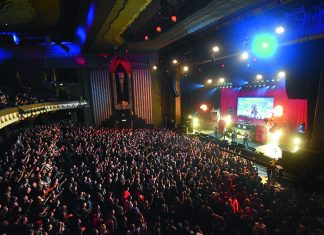 PRG XL Video continues close relationship with the Golden Gods - a festival style rock 'n' roll awards show, as Kelly Murray reports. I always...