Music Masters, which handles live event production, AV installations, and operates a sales division, was contracted to handle live sound reinforcement for the Ned...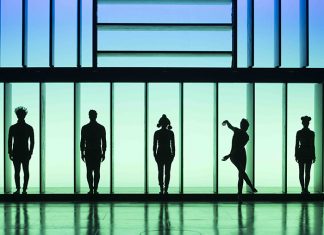 Nouvelles Pièces Courtes is a collection of short contemporary dance pieces, created in May 2017 by world-renowned French choreographer Philippe Decouflé and his Compagnie...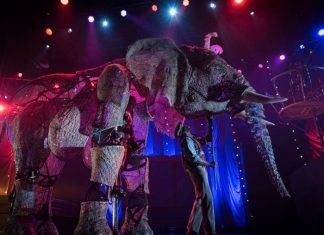 Signify's Philips Vari-Lite stage lighting fixtures have helped to conjure the magic of the big-top for the production Circus 1903 - The Golden Age...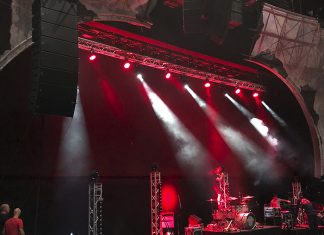 German rental company Event & Veranstaltungstechnik Enchelmaier (E.V.E.) boosted its inventory with the acquisition of a complete WPC system, along with SX218 and SX118...
London-based PA rental company Capital Sound Hire has confirmed its acquisition by SSE Audio Group, following a period where the businesses have been aligned...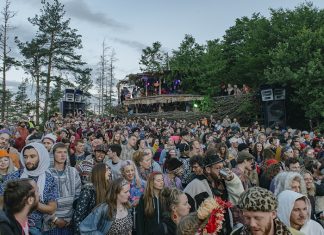 Audio Feed's Funktion-One systems delivered high-quality sound to all stages at Bulgaria's Meadows in the Mountains 2018. Nestled high in the Rhodope Mountains that line...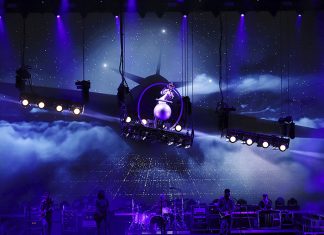 On his 2018 tour during the encore, country singer Dierks Bentley appears over the stage in an aircraft to perform his hit single Drunk...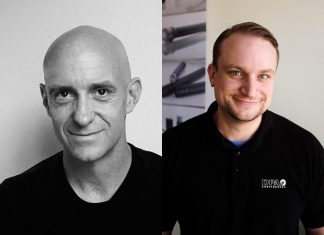 DPA Microphones announced that Paul Andrews and Chris Brunhaver have joined the company as the new Global Sales Support & Business Development Manager and...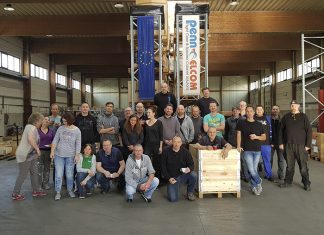 Penn Elcom in Germany has moved to a new 8,000 square metre premises in Elten, north Westfalen 10 kilometres from the previous warehouse and...
No sooner had LA-based RKDE taken delivery of Ayrton Ghibli fixtures from ACT Lighting than the LED spot luminaires were quickly dispatched to E3's...
Lake Latch Music scooped two awards at the 2018 edition of NAMM Best in Show awards. In 2018, the NAMM Best in Show panel picked...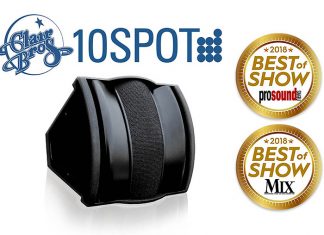 The Clair Brothers 10SPOT Hybrid Loudspeaker won the ultimate InfoComm Best of Show prize 2018 with its impressive performance features and design as a...
As multi-award winning singer/songwriter Ed Sheeran continues his 3rd global world tour, the long-running production has upgraded to a disguise gx 2 media server...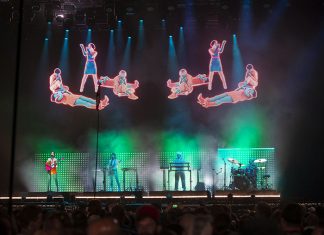 Building on the success of the 2017 move to an all-Robe moving light rig, Sune repeated the move again, utilising 76 Robe Spiiders, 48 Robe BMFL...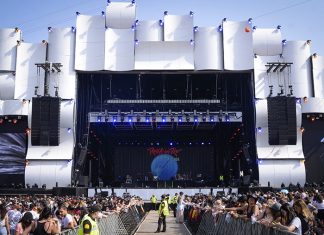 Having established itself as the first choice on main stages at Rock In Rio — in both Brazil and Lisbon — Martin Audio MLA...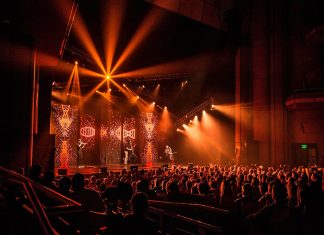 In early March 2018, Simply Three performed at Arizona's Mesa Center, their sprightly and delightfully diverse mix of music supported by an equally nimble...
Veteran PVRIS Front of House Engineer and Production Manager Connor Hawkins selected the Allen & Heath dLive Digital Mixing System to support the band...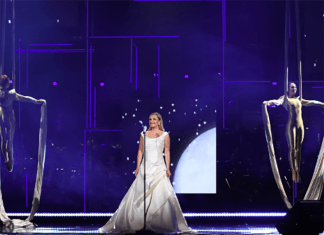 Shure, manufacturer of innovative wireless audio technologies supports multi-million selling, Classic Brit award-winning artist, Katherine Jenkins OBE as she returns to the stage at...