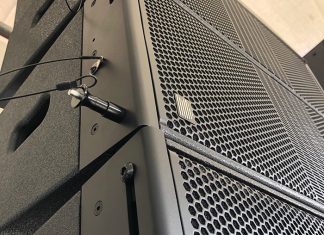 BishopSound has announced the launch of its first Line Array speaker system, the Delta Dual 8" Passive Line Array. Simultaneously, the company announced the...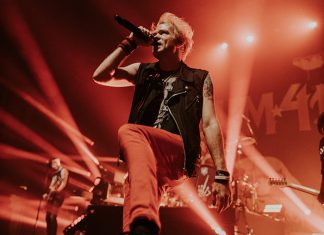 Sum 41 embarked on their US and Canadian Order In Decline Tour with a JRLX touring lighting package onboard. Lighting Designer Nick Stabile of...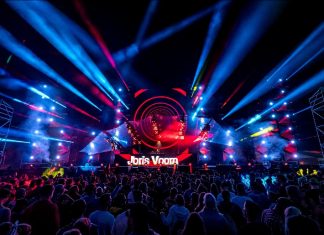 Nature One, one of Europe's largest festivals for electronic music, celebrated its 25th anniversary between 2-4 August. Consequently, the event, which has been based...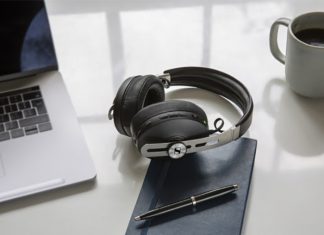 Sennheiser has announced that it is the official audio partner of Music at Work Week (MAWW), taking place between 25 November and 1 December,...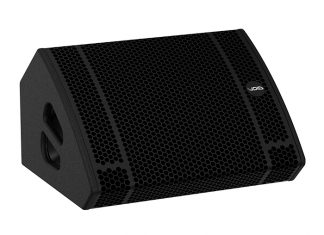 As the latest additions to the popular Void Acoustics' Arcline series, ArcM 12 and ArcM 15 are proving to be a hit for audio...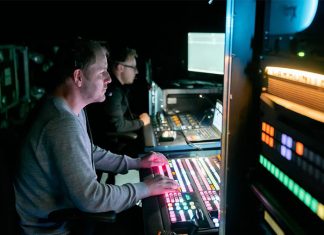 Adlib supplied a full production package incorporating lighting, video, sound and rigging for Russell Howard's Respite stand-up tour. This provided a great opportunity to...
Chief Engineer of Stations West Studio's in Nashville, Kyle Manner, has been focusing on artist development projects for publishing, major labels and artist management. Demo...
For the fans who packed Brooklyn's Barclay Center on Monday night 21 October for the TIDAL X Rock the Vote Show, the chandelier was...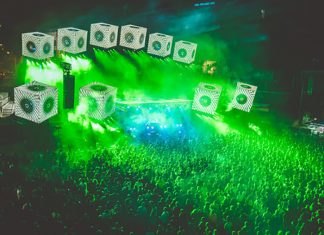 For the eighth time, the open-air festival electro magnetic took place in Germany. For the 2019 edition, almost 60 DJs and live-acts performed a...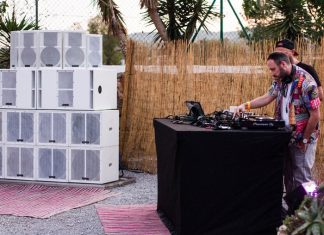 Set For Love was a charity fiesta that brought the curtain down on the tenth anniversary season of Wax Da Jam on Ibiza. Raising...
WorldStage will offer numerous opportunities to meet conference-goers at LDI 2019, taking place 18-24 November at the Las Vegas Convention Center. More than 14,000...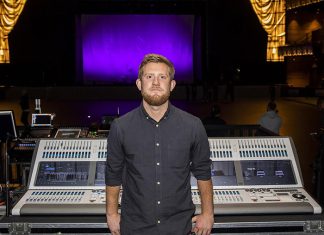 The "look and feel" of Maggie Rogers' tour this year has been a collaborative effort between the artist and Lighting Designer Ben Everett, who...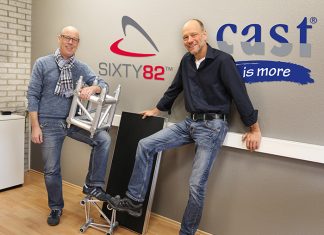 SIXTY82 has taken exciting steps towards its expansion across Germany with the start of SIXTY82 German Division. "The start of SIXTY82 German Division is a...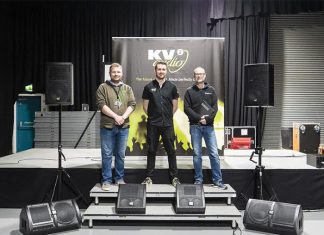 Backstage Academy, the live event production educational facility, has signed a new Partnership Agreement with professional loudspeaker manufacturer KV2 Audio. KV2 Audio, whose R&D and...
The country's newest hard rock festival, Exit 111, launched its first three-day weekend with a lineup that cranks it all the way to eleven including...
Robert Juliat will be exhibiting at LDI 2019 on Booth 1237 with exclusive US distributor, A.C.T. Lighting, where it will demonstrate SpotMe, its 3D position-tracking device...
MDG will be exhibiting at LDI 2019 on Booth 1245, near its exclusive US distributor, A.C.T. Lighting, where the team will be demonstrating the ATMe...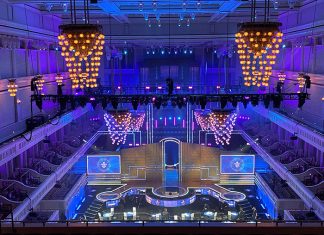 Robe's brand new ESPRITE moving lights, a refined 650W luminaire with transferrable white LED engine, made their US live TV debut on the 2019 CMT...