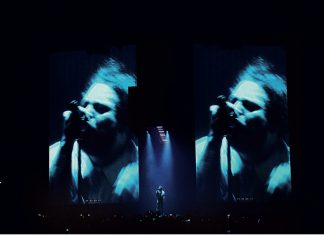 https://issuu.com/mondiale/docs/tpimar19_digitallr/38 Photos: Filmawi, Adam Degross & TPi www.filmawi.com / www.instagram.com/adamdegross / www.postmalone.com www.taittowers.com www.loadcellrental.com www.prg.com www.fbnstudios.co.uk www.flybynite.co.uk www.beatthestreet.net www.pyrotek.com www.radiotek.co.uk www.gigcatering.com
https://issuu.com/mondiale/docs/tpimar19_digitallr/82 Photos: Jordan Hughes www.the1975.com www.radiotek.co.uk www.brilliantstages.com www.prg.com www.8thdaysound.com www.christielites.com www.riggingcoltd.com www.broadweigh.com www.flybynite.co.uk www.sarahskitchentouring.com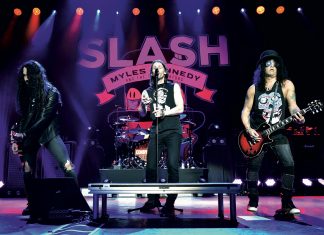 https://issuu.com/mondiale/docs/tpimar19_digitallr/72 Photos: Shirlaine Forrest www.slashonline.com www.sseaudiogroup.com www.sound-image.com www.prg.com www.zigzaglighting.co.uk www.majortom.cc www.transamtrucking.com www.beatthestreet.net www.soundmoves.com www.radiotek.co.uk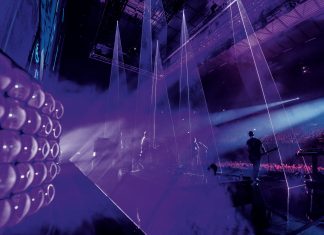 https://issuu.com/mondiale/docs/tpimar19_digitallr/58 Photos: Bradley Quinn and TPi www.snowpatrol.com www.unipix.tv www.adlib.co.uk www.lcr-rental.com www.loadcellrental.com www.brilliantstages.com www.bpm-sfx.com www.mcguinness.eu www.beatthestreet.net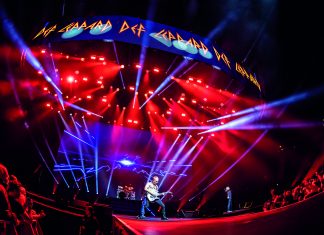 The British heavy metal titans return the UK to play their seminal album, Hysteria, front to back. TPi's Stew Hume was onsite at Manchester...
Sporting an elegant production design, disco icons Nile Rodgers and Chic thrilled crowds in December on their first ever UK arena tour. Mark Cunningham...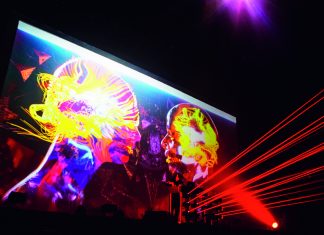 Experimental music producer, DJ, filmmaker, and rapper, Steven Ellison, AKA Flying Lotus, is also the founder of independent record label, Brainfeeder (distributed by Ninja...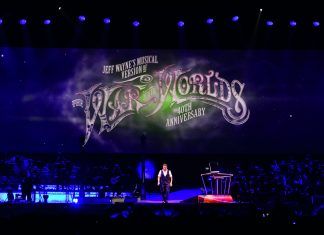 Dubbed as one of the most ground–breaking arena tours of all time, Jeff Wayne's Musical Version of The War of the Worlds returned to...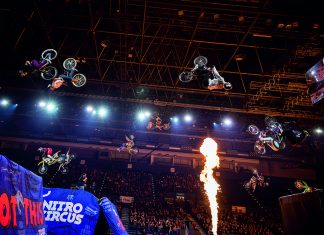 FMX and BMX, skates, scooters and screams… TPi's Kel Murray ventures into the wild world of whirring wheels. https://issuu.com/mondiale/docs/tpijan19_digitallr/74 Photos: Andrew Benge, Nitro Circus and TPi www.nitrocircus.com www.productionvalue.co www.video-design.co.uk...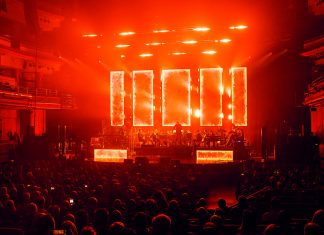 A fleet of 'Numanoids' flocked to The Bridgewater Hall in Manchester to witness their industrial electronic hero perform cult tracks from his genre-defining back...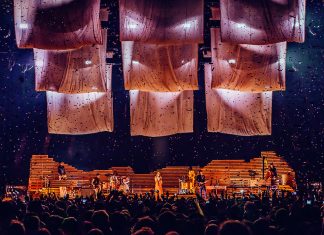 Much to the pleasure of their loyal fans, the eclectic indie powerhouse returned to UK arenas for a seven-date stint which manifested as one...
When British electro-pop trio Years & Years - Olly Alexander, Mikey Goldsworthy and Emre Türkmen – returned to the UK charts with their second...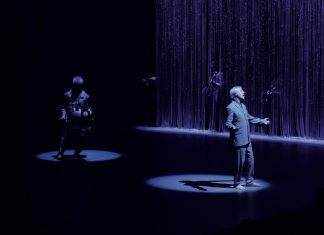 Back by popular demand, the unorthodox virtuoso returned to the cottonopolis of culture - 134-dates into his marathon American Utopia tour - gracing Manchester...
Formed in California, 1981, by lead guitarist Kerry King, vocalist and bassist Tom Araya, and the late, great Jeff Hanneman, Slayer has become one...
Touring his first arena production in decades, the '80s pop icon-turned-recluse has emerged from his dark years to complete a remarkable career transition. Mark...
For one night only, synth-pop innovators Dave Ball and Marc Almond joined forces onstage for the last time to celebrate 40 years of Soft...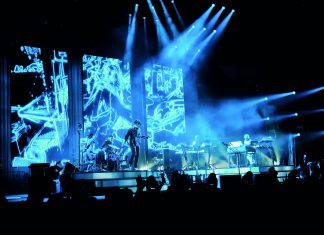 Following the release of his first solo album in four years, Boarding House Reach, the unrelentingly-eclectic Jack White returned to arenas and theatres in...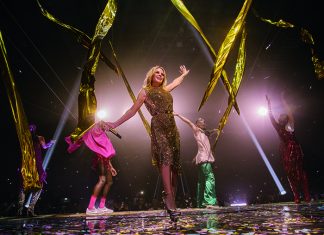 Glasgow on the last day of September. The weather may be 'dreich' but the atmosphere inside the Hydro is bright and anticipative when Kylie's...