This month, TPi catches up with Lighting Op Yann Schirrmeister while on tour with The Black Queen to discuss lighting design and juggling life...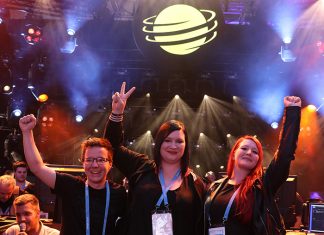 With the UK Hog Factor competition just around the corner (7 November 2018), the previous winner of the contest in Frankfurt – Nina Mesitz, discusses...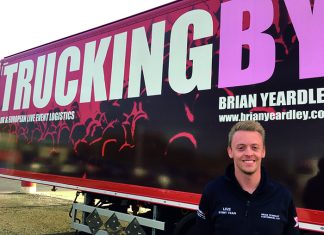 This month, we check-in with one of Truckingby Brian Yeardley's youngest employees who has become an integral cog within the company's touring machine. https://issuu.com/mondiale/docs/tpioct18_digitallr/102 www.productionfutures.co.uk www.brianyeardley.com/truckingby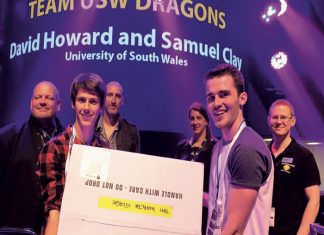 With the exciting news that the UK round of the Hog Factor will be hosted at this year's Production Futures, TPi speaks to High...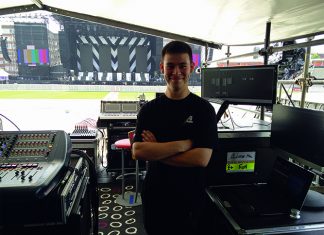 This month, TPi chats to the Adlib employee who, after working his way through the ranks of the company's apprenticeship scheme, has gone from...
This month we check in with one of the 2016 winners of the TPi Breakthrough Talent Awards to discover what she's been up to...
This month TPi speaks to one of J&C Joel's burgeoning young talents from its Projects Department about her first-18 months with the company. https://issuu.com/mondiale/docs/tpijun18_digitallr/76 productionfutures.co.uk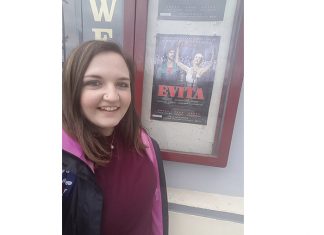 TPi speaks to the Guildford School of Acting alumna about her first year in the industry, and life as a touring theatrical lighting specialist. https://issuu.com/mondiale/docs/tpimay18_digitallr/90 www.productionfutures.co.uk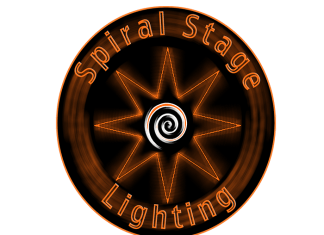 With his sights set on LD greatness, this 14-year-old lighting-protégé has already got several high profile events under his belt, as well as founding...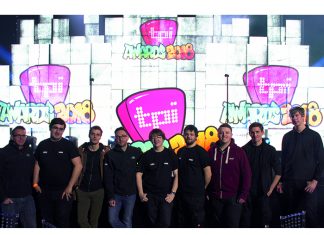 This month, TPi speaks to Lighting Designer Nathan Wan about the crack team of NRG students he personally selected to crew the annual TPi Awards. https://issuu.com/mondiale/docs/tpimar18_digitallr/112 www.productionfutures.co.uk www.robe.cz
We speak to TPi Breakthrough Talent Award winners Matt Didon and James Walton about their blossoming company, ON LX, and what the future has...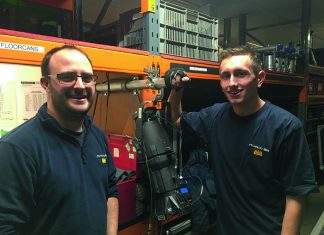 At this years Production Futures, Pearce Hire welcomed 18-year-old Zach Batchelor as the newest addition to its warehouse team. TPi sat down with him...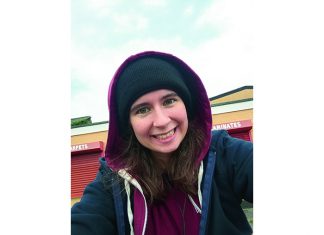 Bath Spa, Theatre Productions graduate and Montreux Jazz Festival crew member, Sally Wattiaux, offers advice to those following in her footsteps. https://issuu.com/mondiale/docs/tpidec17_digitallr/68 www.productionfutures.co.uk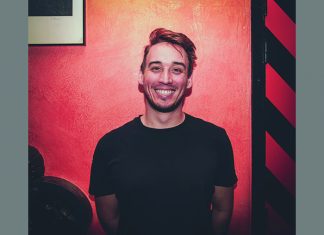 One of eighteentwentysix's newest recruits takes five from his first tour - none other than Harry Styles - to regale TPi with stories about...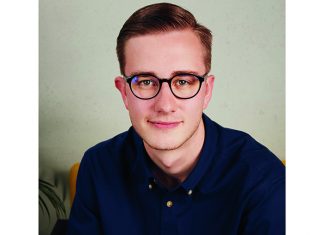 Backstage Academy graduate, Matt Williams, took some time away from his desk at MelodyVR to discuss virtual reality and his path into the live...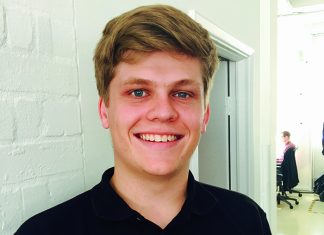 Jamie Sunter, a graduate of Rose Bruford College, is now among d3 Technologies' youngest recruits. The fledgling visual specialist shares some insights from the...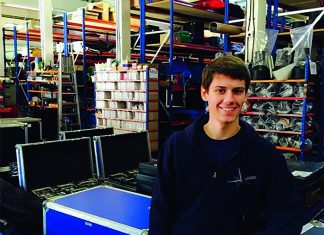 TPi speaks to the student that this year took on the lighting design of one of Glastonbury's iconic structures, the Ribbon Tower. https://issuu.com/mondiale/docs/tpiaug17_digitallr/76 www.productionfutures.co.uk