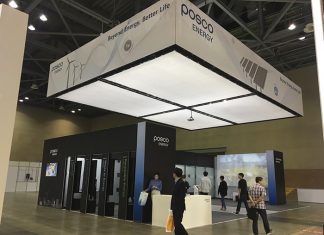 MILOS recently designed and delivered Xtruss components for the Posco Energy booth at the Korea Energy Show. Xtruss is a series of truss accessories that...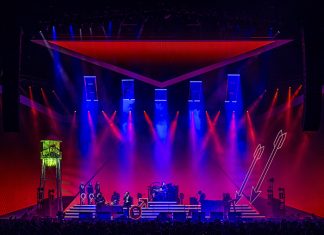 The Killers continued their Wonderful Wonderful World Tour with the disguise 2x4pro (1 active, 1 understudy), which maps a dynamic set designed by Fireplay's Josh...
Rigging Works Sweden (RWS), Swedish-based rigging and automation specialist, has recently invested in Kinesys Apex technology; with the purchase of 8 new vari-speed Apex...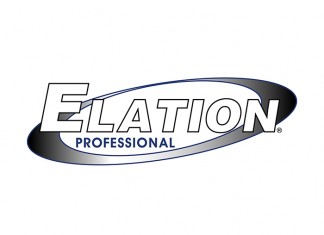 Elation Professional has announced the acquisition of the M-Series range of entertainment lighting controllers from Harman Professional Denmark, formerly Martin Professional. The asset-based acquisition, which...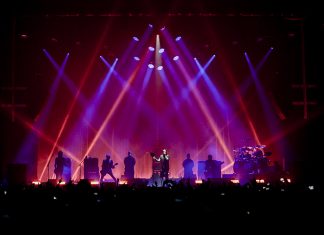 Marilyn Manson embarked on a series of pan-European arena and theatre shows at the end of 2017 followed by a US tour with French...
CODA Audio has confirmed the appointment of A One Global Entertainment as distributors for its burgeoning Indian market. The Chandigarh-based company has been an AV...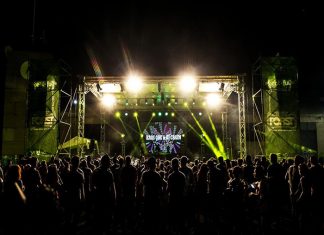 Under the guidance of lead live sound engineer, Rosario "Saro" Tine, Sinergie Group provided system design and rental services for the 5th annual Beat...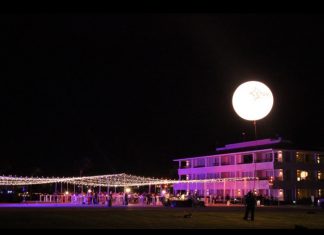 Airstar, lighting balloon technology specialist, continues its expansion in Latin America with the opening of a second office in Mexico, 4 years after the...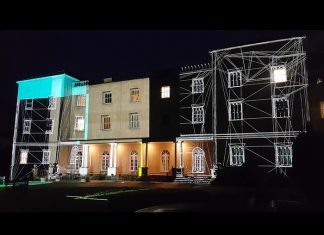 Green Hippo recently held its 3D Projection Mapping Masterclass at Down Hall Hotel and Spa in Essex. The Masterclass training course offered a deep...
Outline's Newton is an all-new FPGA-based processing platform designed to be the management and control core for audio networks in touring, broadcast and fixed...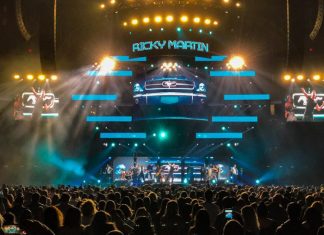 Some of the biggest names in Latin music landed in Las Vegas in January 2018 for a night at the Calibash mega-concert. Held at...
Martin Audio has announced the appointment of ARS Technologies SRL as the company's distributor for Argentina. Founded in 2000, ARS Technologies specialise in the installation...
Based in Cattolica, Italy, RM Multimedia becomes the latest disguise sales partner, joining the global disguise partner network. Established in 2007, RM Multimedia is a...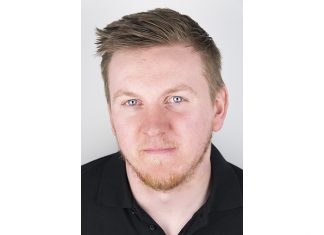 In order to support its growth in sales, Martin Audio has added again to its Product Support Group with the recruitment of Ben Tucker. Tucker...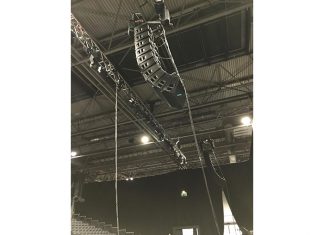 Northwest-based technical production supplier, Sterling Event Group, has invested a 6-figure sum into its equipment fleet to meet a growing global demand for its...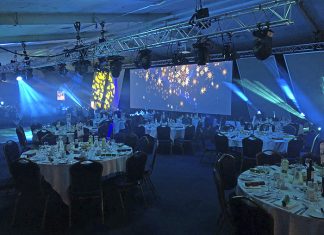 The Agriculture and Horticulture Development Board (AHDB) asked West Midlands based Central Presentations (CPL) to design and deliver all the technical elements for its...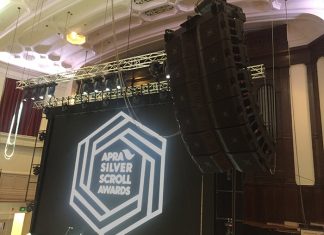 New Zealand's annual music awards ceremony, the APRA Silver Scrolls Awards, has been held in Dunedin, Dunedin Town Hall, with Lorde winning the 2017...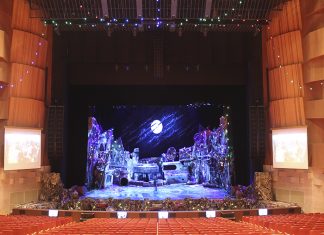 Andrew Lloyd Webber's Cats is one of the world's longest running musicals. Enjoying success in Asia since 2007, the performance has toured South Korea...