Dutch based LD André Beekmans from The Art of Light deployed an impressive amount of 170 CLF Lighting Aorun beams during the 2017 edition...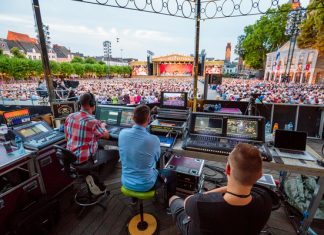 Dutch LD Maurice Verbeek incorporated an impressive amount of CLF Lighting Ares, Ares XS and Yara fixtures in his design, supplied by Rent-All. A...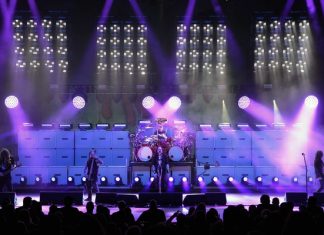 Korn lighting designer, Thomas 'Church' Christmann is no stranger to the world of Ayrton. "On my first outing with Ayrton fixtures I was really...
Stage Sound Services (SSS) has announced its recent investment in Sennheiser's new Digital 6000 microphone system, siting it as the perfect solution in today's crowded...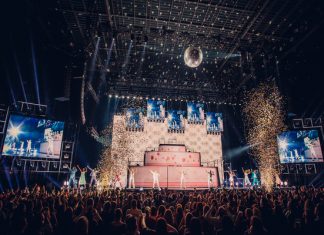 VER join 90s pop sensations, Steps, treading the boards at venues throughout the UK, mixing tracks from recent album, Tears on the Dancefloor with...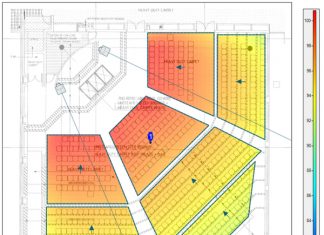 Martin Audio has announced the availability of GLL loudspeaker measurement data compatible with EASE Focus 3 for many of its point source loudspeakers. EASE Focus...
Forty years ago Galaxy Audio pioneered the small PA/personal monitor category with the HotSpot. In 2017, FOH Engineer Robert Scovill made good use of...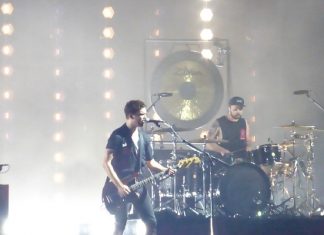 Having worked with Adele and David Gilmour, Britannia Row System Technician, Johnny Keirle turned his skills to supporting Royal Blood with a with an...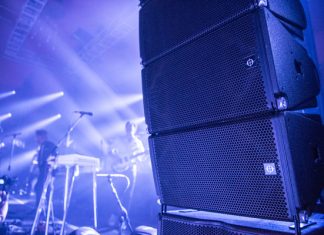 Enter Shikari, known for their animated, genre-defying collage of hardcore industrial punk and heavy metal electro-beats were supported during their latest outing with an...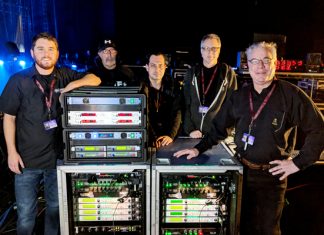 The 18th Annual Latin Grammy Awards is one of the biggest nights in Latin music. Broadcast on the Univision Network, the 2017 show was...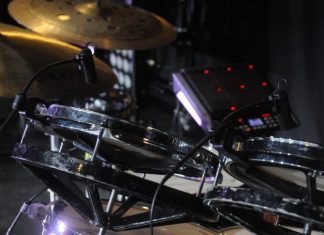 John Mark McMillan, platinum-selling songwriter, recently hit the road in support of his latest album, Mercury & Lightning, alongside long-time Front of House Engineer/Tour...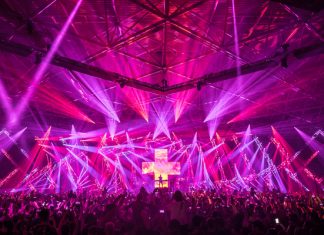 Production Designer and Show Director Gabe Fraboni supported 2 recent incendiary performances by popular Dutch DJ and music producer Martin Garrix at Amsterdam's RAI. Nearly...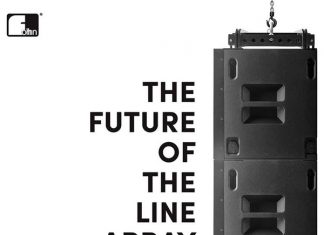 To celebrate Fohhn's 25th anniversary, the company has presented Focus Venue, a unique high-performance concert sound line array. The latest system effectively combines state-of-the-art audio...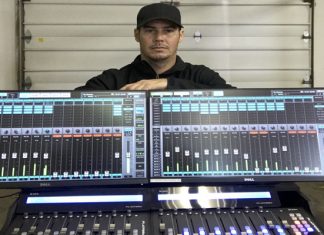 FOH and Systems Engineer Luis Irizarry has recently utilised the Waves eMotion LV1 Software Mixer on tour for the Puerto Rican urban/hip-hop act, Residente. Irizarry commented: "I...
The inaugural Vodacom CEO Awards took place at Vodaworld in Midrand for the first time in 2017. MGG were appointed to supply the full...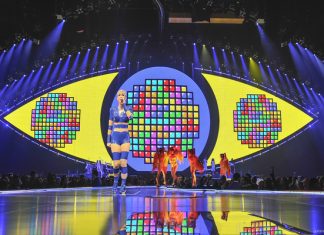 Katy Perry recently kicked off Witness: The Tour in support of her eponymous 5th album, her third number 1 album on the US Billboard...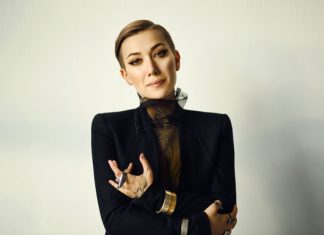 Artist and designer Monika Bielskyte will join AVIXA's TIDE conference at Integrated Systems Europe (ISE) 2018 in Amsterdam as the closing keynote speaker on 5 February...
Billed as the UK's biggest indoor winter music festival, taking place at Butlins' large holiday camp in Skegness, TWSTD Festival runs over 2 back-to-back...