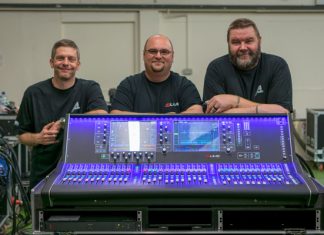 One of the UK's longest-established technical production companies, Adlib has recently taken delivery of a brace of Allen & Heath dLive digital mixing systems...
Touring in support of their new, album True Sadness, the Avett Brothers which completed a 3-night run at the legendary Red Rocks Amphitheatre near...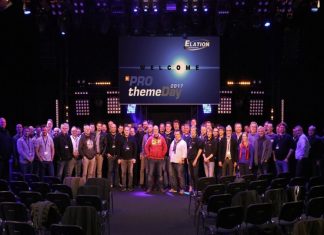 Elation Professional Europe gathered lighting professionals at its European headquarters in Kerkrade, the Netherlands, for Pro Theme Day on October 10 2017. The professional lighting...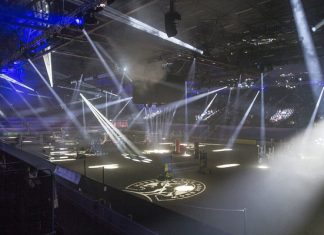 HSL Group Holdings supplied lighting, trussing and rigging equipment to the 2 main arenas of the 2017 Horse of the Year Show (HOYS) for...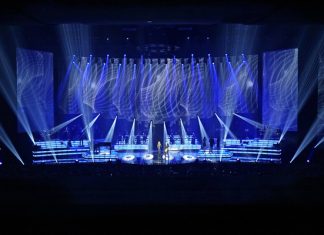 Celine Dion's Lighting Designer Yves Aucoin added Robe's new MegaPointe multi-purpose moving light fixtures to the rig for her popular Celine show at the...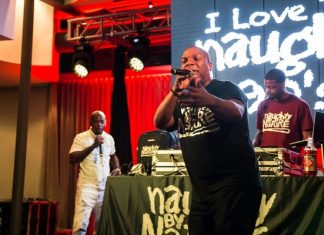 Grammy-winning trio, Naughty By Nature, got the crowd on its feet with their rapid-fire rap, supported by a John Garberson-designed lightshow that featured 12...
Digital Insanity worked with Green Hippo to create vast LED façade at Wild Life Festival 2017. Over 45,000 music fans attended 2017's Wild Life Festival and Digital...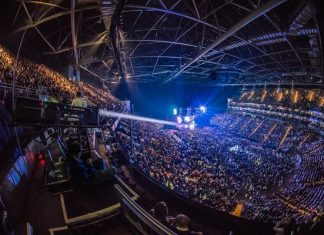 Ed Sheeran's current world tour in support of his 3rd studio album ÷ features a huge 187-date tour, followed by 2 Robert Juliat Lancelot followspots, supplied...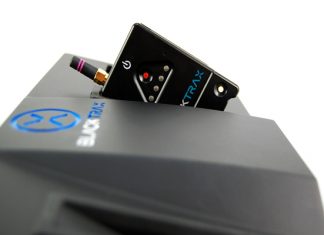 BlackTrax bring a sharp new version of its award-winning BlackTrax real-time motion tracking system by offering centralised control of 3rd party systems and multiple...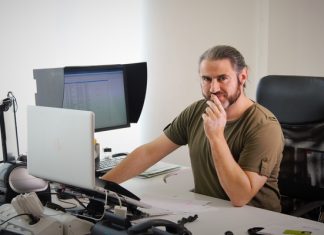 Leading manufacturer of flame retardant fabrics, drapery and stage engineering solutions, J&C Joel, has appointed Luxillag as its new bronze dealer in Belgium. Luxillag was...
Autograph Sound Designer Nick Lidster added a MLA Mini center hang to a Martin Audio MLA Compact PA for the production of Jesus Christ...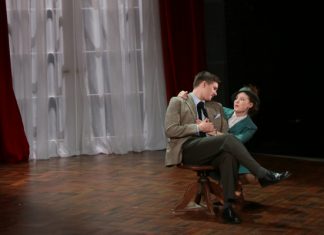 The Association of Lighting Designers has announced its 2018 Sponsored Student Scheme is open for applications. The scheme offers students, who have not previously been...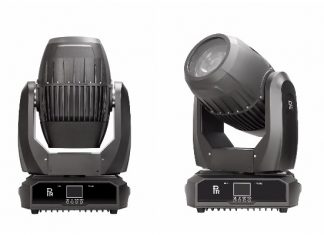 PR Lighting has announced a new addition to its IP65-rated Aqua range, which enjoyed a spectacular launch at a number of global trade-shows in...
Adlib's audio department supplied an L-Acoustics KARA sound system to Damien Chazelle's award-winning movie La La Land tour, accompanied by a 51 piece orchestra...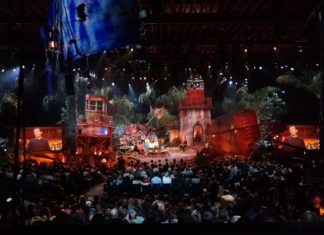 Elation Professional's Fuze, Colour Chorus and Satura series fixtures transition to a more LED-based lighting for a popular reality show finale. For the season finale...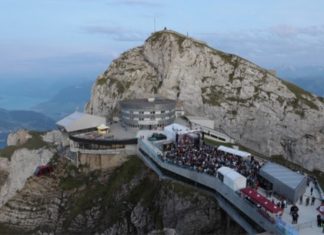 Over 2,000 metres above sea level, local musicians Dada Ante Portas, Henrik Belden and Mando Diao, played storming sets, their production supported by audio...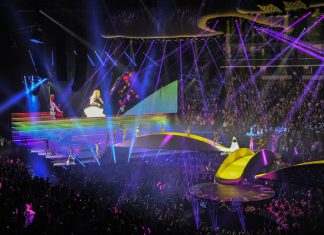 Queen of art-pop Lady Gaga partnered with Robe and award-winning Lighting and Production Designer, LeRoy Bennett to create an impressive montage of creative stagecraft...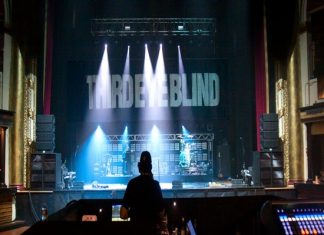 Starting with a sold-out show in Providence, Rhode Island on October 5 2017, VUE and Pittsburgh-based RT Pro Audio will provide audio services for...