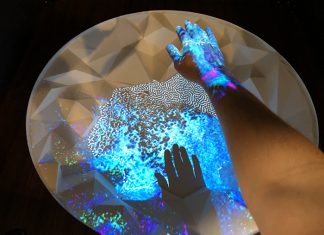 Notch​,​ ​the visual creation tool for interactive motion graphics​, has increased the accessibility of Playback, its stand-alone Notch content playback license. Users can now...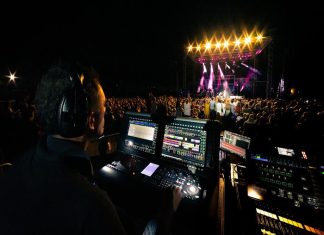 French singer-songwriter Julien Clerc's latest tour saw lighting programmer Vincent Zanello at the helm with a High End Systems Hog 4 console. The 150-date tour...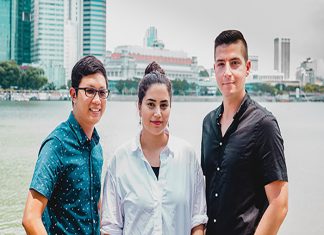 Sharpening its focus on the fast-growing markets of the Far East and Oceania, Meyer Sound Laboratories, Inc. has established Meyer Sound Asia as a...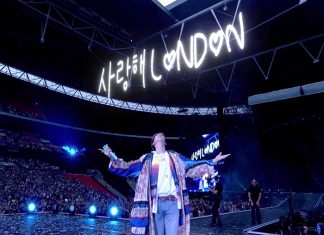 Boy band BTS have sold over 15 million albums worldwide, making them South Korea's best-selling artist of all time. They are continuing their world...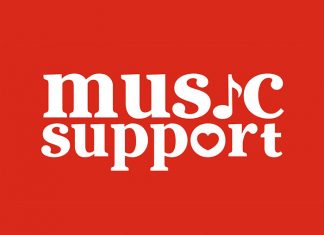 In keeping with World Mental Health Day creative event safety specialist Tess announces that it has partnered Music Support, to further enable the charity's...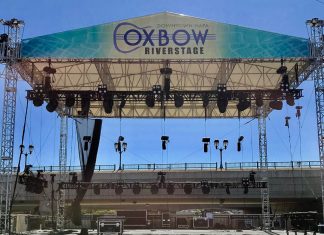 Sound Image Productions, in partnership with Light Action Productions, has taken on the responsibility of bringing a new Oxbow RiverStage, roofing system, lighting and...
The eighth Sundown Festival, promoted by U-Live, took place at the Norfolk Showground in Norwich over August Bank Holiday weekend and was the first...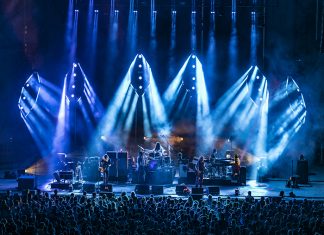 Piloting the lightshow for My Morning Jacket (MMJ), an essential part of their stage dynamics, for over 13 years has been Marc Janowitz of...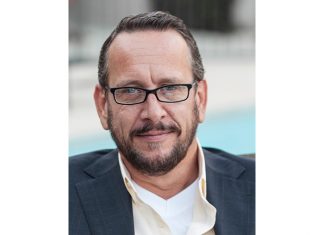 Manufacturer of microphones for recording and related applications, Mojave Audio is has announced a new partnership with industry veteran Colin Leibich. With an extensive background in professional...
An event like no other, the Fête des Vignerons is held once every 20 years at a temporary stadium at the edge of Lake...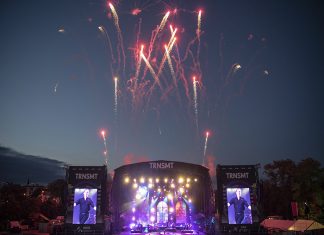 Adlib delivered a full-service production package including lighting, audio, video and rigging for Glasgow's TRNSMT Festival 2019, held at Glasgow Green. This event was...
Equipment rental supplier, Visual Elements has made an investment in technologies for its new video production services division, sourcing everything from 'one-stop' equipment provider, A.C....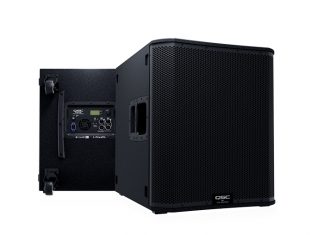 Succeeding the KW181 model, QSC has introduced the KS118 active subwoofer, the newest member of the KS Series subwoofer family. With its robust design,...
Eighteen years after its debut in 2001, Baz Luhrmann's Moulin Rouge! is reborn on the Broadway stage as Moulin Rouge! The Musical. The new...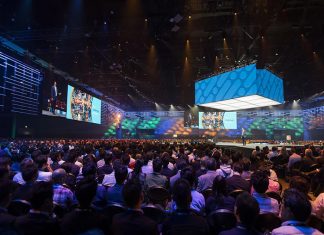 John Featherstone of lighting and visual design practice, Lightswitch, worked as part of the XD Agency team to help create a stunning high-impact environmental...
Founded in the 1990s, International Visual Audio Solutions (IVAS) started as a family owned AV installation company in Croatia's capital, Zagreb. The company expanded into the...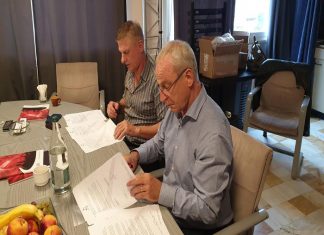 With a continued focus on providing customers with superior service and fast delivery of high-quality products, Sixty82 is pleased to announce it has recently...
Green Hippo, a creator of tools for the real-time manipulation of video for the AV industries, has announced that the Finnish National Opera &...