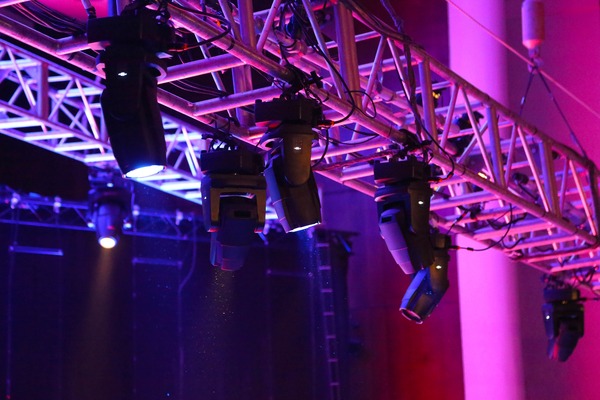 Bristol-based lighting and solutions company, Utopium, illuminated TEDxBristol, as influencers from all over the world took to the stage to inform and inspire attendees.
Now in its 5th year, TEDxBristol is one of the largest TEDx events in the UK, attracting over 4,000 delegates, with thousands more joining online via live stream. Taking place over the course of 2 days at Bristol's Colston Hall, the programme of talks was loosely based around a wider theme of 'disruption'.
Utopium provided SGM G-4 LED IP 65 Wash lights, a new addition to its inventory, to light the stage presentations and audience from the front truss. The stage was also lit from the balcony with Utopium's ETC 64s.
The set was lit by a number of Miltec LED Batten 2s and backlit with Martin by Harman MAC Quantum Profiles. Chauvet Nexus 4×4 LED fixtures were built into the set panels and also suspended around the screen to create an eye-catching lighting arrangement. All fixtures utilised were controlled using an Avolites Tiger Touch 2 console.