"The first time I came across Martin Audio was back in 1996 while studying at Keele University," reminisced Martin Audio Managing Director, Dom Harter. Our conversation took place a month after the firm welcomed friends and employees to celebrate its 50th anniversary. During the celebration, guests were given a hardback book, which contains a detailed timeline of the company and celebrates its highlights through the years. The first page details David Martin's founding principles of the company, which still ring true today – namely that the audience experience is the top priority.
With the overarching goal of making speakers that allow the 'whole' audience to enjoy a live show, David went on to become a pioneer of professional and touring sound as we know it."The focus on the audience experience is key in everything we do at Martin," explained Harter. "When you look at any of our arrays and all the technology that has gone into them for the past five decades, it has always been about making them sound amazing, no matter where you are in a crowd. You will sometimes hear companies talk about how the sound comes out of their loudspeakers which, frankly, is totally irrelevant. What matters is what you hear from where you're stood – always," he stated.
Having been at the helm since 2016, Harter provided an overview of some of the changes he has seen at the company. "Around 2016, although Martin Audio was still making fantastic products, we'd lost our way slightly. The then ownership by LOUD Group wasn't quite the right fit and there was a need for a change." In the proceeding years, Martin Audio was taken out of the LOUD portfolio to be bought by new owners, Focusrite, in 2019.
Away from the corporate ownership, Harter explained the new direction the company began to take from then onwards. "We've had a flurry of products," he chuckled, explaining how he felt as if he'd been to 100 production launches since taking on the role of MD.
"The idea of all of these additions to the Martin Audio range was not about breaking into new markets, but giving customers from multiple sectors the time and attention they deserved," he commented.
He explained how there had been a pattern over the years of only really focussing on one market for a period of a few years, before moving on to another. "One of my goals was to give each sector a new toy," he put simply.
In its current state, you can find the Martin Audio logo on a whole range of boxes, from the install ranges of Adorn, CDD-WR and Ceiling Series all the way to its flagship MLA System, but according to Harter, no matter the size, there is a commonality between each range.
"There are limits with what you can do with products and it's not simple to implement optimisation software from a £1m PA setup in a £100 speaker. That said, you could learn a lot in the development of speakers on either end of the spectrum, which is why here at Martin Audio we do not have a dedicated R&D team for the install and live products. We just have the R&D team," he commented.
The people working on the latest install offering also turn their hands to massive PA systems – an advantage according to the MD, as any benefit of learning you get from a project can be transferred into another. "As the same team is creating all of the products, the voice of all the systems are very similar, so you know what you're going to get when you have a Martin product," Harter said.
Moving the conversation onto the present, Harter explained how he and the team had fared during the pandemic and shared some of his predictions for the future of both the company and the industry at large. "One of the first things that has to be mentioned is that Focusrite's ownership enabled us to behave very differently than some of our competitors," he said. With the demand for Focusrite's products since March 2021 – no doubt thanks to the plethora of podcasts and home studios that popped up over that time – all the companies under its umbrella such as Martin Audio certainly saw the benefit.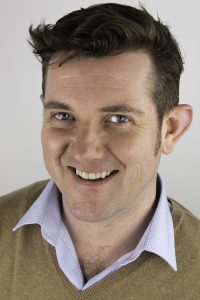 "Like many, we furloughed a few people at the start of lockdown but as the demand for Focusrite products increased, we were able to take some of our team off furlough to work for Focusrite for a time," Harter said.
In fact, Martin Audio remained open throughout 2020, with a focus on increasing its global inventory for the inevitable surge of demand when events returned.
"When you see big company buyouts, you see words like 'synergy' bandied about," Harter said. "Although this is true, at Martin Audio we always use the term 'family' in everything we do. The fact we've been able to join a company with a UK base just down the road from us and that has a similar working culture to us has been invaluable – not to mention, it has enabled us to keep the 'family' together."
As live events begin to return in both the UK and US, Harter expressed his excitement about seeing colleagues from the industry return to work, with the caveat that we still have a long way to go. "I see the next 18 months as a 'rebuild' period," he explained. "The reality is, we're a long way off from summer 2019 and there is a lot of catching up to do. When it comes to the live events sector, the last thing we want to do is bring out a brand-new fancy product, as people do not have the resources right now to afford it." Instead, he said, Martin Audio are currently working on software updates that end users can harness readily.
He also explained the importance of training the next-generation over the next 18 months.
"I predict from what I've seen that we've lost 30% of our workforce and those remaining have not done a whole lot for a year-and-a-half," he continued. "People are already beginning to panic about July next year in terms of crew and equipment – something I've not seen in all my time in the industry – so it's important to be prepared as much as possible."
With some tough times ahead Harter hypothesised on the evolution of pro audio. "I think we're on the cusp of the next leap forward," he stated, discussing the audio industry at large. "It's been a long time since there has been a product that moved the needle, but I feel we'll see something soon."
Along with a drastic shift in products, Harter also predicted a change in mentality when it came to environmental considerations. "Within Focusrite, we have Andrew Land, Head of Sustainability, and under his control, the whole group is currently calculating the carbon footprint of all of our products – something we are beginning to do at Martin."
With the vast array of products under the Martin Audio banner, this won't be a quick process, but all the knowledge will then be taken into future products.    
The Martin Audio that started back in 1971 is certainly a different company 50 years later, now being part of a bigger corporate structure. However, according to the MD, the "big company mentally" is nothing to fear – "as long as it's not at the expense of the people", he said. "We're lucky in pro audio in that the cost of making the product is quite low, compared with building a car, for example."
He referred to Dave Martin as a "great example" of that exact ethos. "He woke up one day thinking he could do a better job and built a system from scratch. It's why even now there is a vibrant underbelly of new companies coming through, which helps keep the market exciting."
It's no surprise that Harter was complimentary of the up-and-coming companies coming through and challenging the status quo. After all, that is exactly how the wheels of Martin Audio began turning, with a founder thinking that things could be better. What that 'better' is as we move to the next 50 years, is yet to be written.
This article originally appeared in issue #266 of TPi, which you can read here.