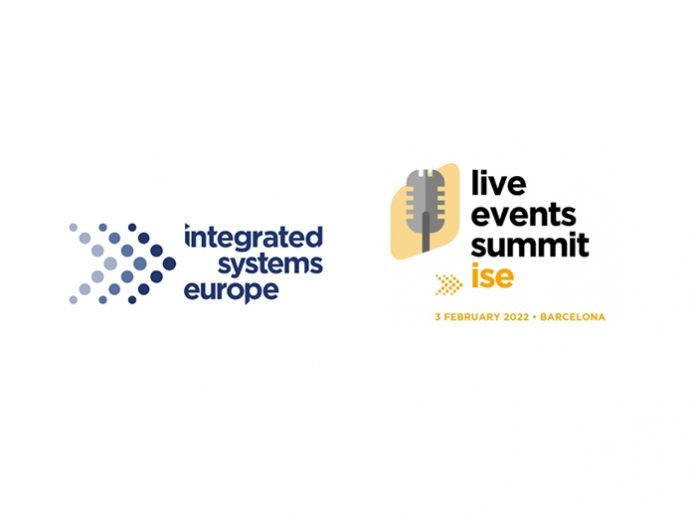 New for ISE 2022, the Live Events Summit, produced in association with TPi Magazine, will explore the industry trends set to impact on what artists and audiences are likely to see in the future.
Four key topics will be discussed: Immersive Audio on Tour; Remote Mixing; Networking; and Touring Sustainably.
Conference Chair and Editor of TPi Magazine, Stew Hume said: "Remote mixing and sustainability are two of the most talked-about points. Understandably, remote mixing was vital during the pandemic. As COVID-19 recedes, these methods could be utilised to cut the carbon footprint of the live events industry."
High-profile figures in live sound and touring have already confirmed their participation in the Live Events Summit. These include Peter Brandt of Remote Show Productions and Jamie Gosney of Sonosphere, who will be discussing remote mixing; Phil Kamp of Klang technologies and Chris Jones from Southby Productions will share their insight into immersive audio; FOH Engineer, Simon Thomas, who works with Kylie Minogue and Sam Smith, will talk about the importance of networking in live shows; while the Touring Sustainably panel line-up will feature Andy Land, Head of Sustainability at Focusrite.
Live Events Summit 2022 takes place from 15:00 to 19:00 on 3 February 2022 at the Fira de Barcelona and tickets are available here: Live Events Summit ISE. It is part of a rich programme of seven conferences taking place from Monday 31 January through to Friday 4 February. This also includes the Digital Signage Summit, Smart Building Conference, Control Rooms Summit, Smart Workplace Summit, Digital Learning Summit, and Superyacht Technology Summit.
Integrated Systems Europe, ISE 2022, will take place at the Fira de Barcelona Gran Vía on 1-4 February 2022. The ISE Conference programme runs from Monday 31 January through to Friday 4 February. For more information, please visit www.iseurope.org