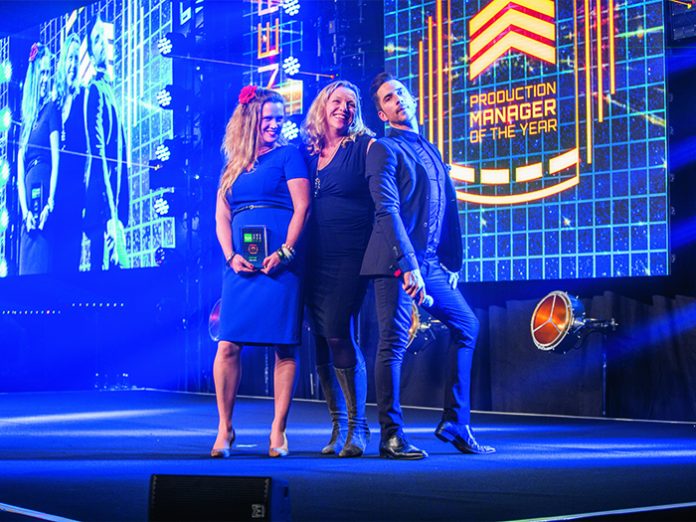 TPi speaks to 2016's Production Manager of the Year, Arcadia's Ceri Wade.
How did you get your start in the live events industry?
I grew up going to festivals as my parents were heavily involved in the folk scene, and I quickly became fascinated with how a festival was built from scratch in a green field. I started stewarding on gates and helping out with workshops when I was 14 and began to realise that at the heart of festivals was a community, that I connected with. I wanted to find the best way to contribute professionally to that community so I studied Events Management at Leeds University and did as much work experience as I could.
How did your relationship with Arcadia first begin?
I met Pip Rush, [Arcadia's Creative Director] at Beautiful Days festival in 2006 where he had built one of his early sculptures, the Smoking Archway. I was immediately drawn to his work and we kept in touch through mutual friends and the free party scene while I continued to learn about the industry. He asked me to production manage the first field that Arcadia had at Glastonbury in 2009 and we learned so much together with Bertie Cole [Arcadia's Technical Director] that first year. Between the two of them, they put their faith in me and I've been involved ever since. It's been quite the ride!
What did it mean to be named TPi's 2016 Production Manager of the Year – and be the first female ever to walk away with the trophy?
I'm aware of how cliched this sounds, but I honestly wasn't expecting it. Being nominated by my peers was one of the most humbling experiences of my professional career, and it also felt like a recognition for the journey we'd been on with Arcadia as a collective. It's insane that I am the first female to win though. There are so many talented, dedicated and amazing women who have inspired me along the way and who are such an integral part of the live music industry. I really hope this leads to further recognition of that.
Now that Glastonbury is over for another year, how did the 2016 production go?
The weather was really extreme, but the lessons you learn through adversity are as valuable as having an easy run. We had more to achieve this year with a new flame system, lighting and technical equipment to install and programme along with Metamorphosis rehearsals, and the development of a new performance piece. Everyone pulled together and, as the weather conditions worsened, the team stepped up and we pulled off off three incredible shows. I have never met a more dedicated, hard-working group of people in my life; it really is a family with everyone looking after each other. I am completely bowled over by the way a group of people from so many different backgrounds and disciplines can come together to work as one organism, in even the most challenging of circumstances.
What is next for everyone's favourite arachnid?
The autumn tour! It's the first time the Spider will have completed a full circumnavigation of the globe. We loaded straight out of Glastonbury into containers to ship her off to South Korea. She is then off to Taiwan and Australia. Things are growing so much for us! To have five international shows in one year alongside our signature Glastonbury show is a huge honour. It's a real privilege to help represent our world class UK festival scene and take it to countries that may not have experienced anything like it. I am a very lucky lady and the Spider is most certainly ready to stretch her legs and cast a web even further.