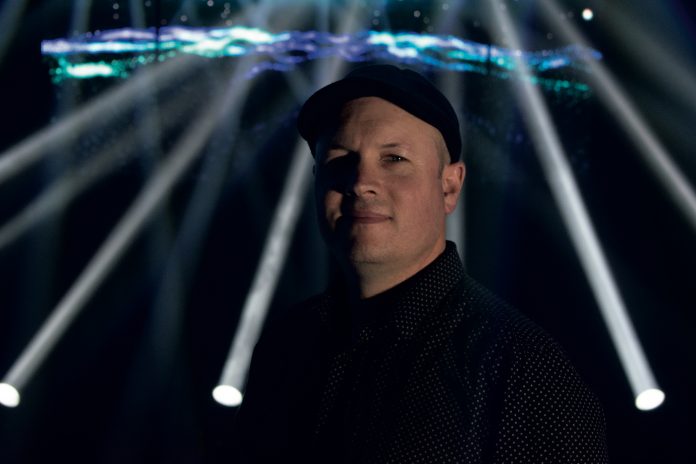 What initially sparked your interest in lighting?
"As a teenager, I used to go to under 21 dance clubs… I loved the atmosphere of the people dancing and going crazy to the music, the coloured lights, strobes and fog.
"When I joined ADJ, I immediately understood how important entertainment lighting was for any venue or event to provide an experience for its patrons. Lighting is definitely part of the entertainment journey."
How did you find your way into the industry?
"While going to university to study graphic design, I worked for the printing company that produced the ADJ catalogues. I found out the company was looking for a graphic designer and made the call. A week later, Scott Davies, who later became my boss and mentor, called me back. I was subsequently interviewed and hired. Little did I know, almost 25 years later, I'd see so many technology changes, or travel across the US and Europe to meet so many great people in our industry.
As a Marketing Director, how do you ensure your products are known to LDs of choice?
"Capturing a moment in front of a busy LD is very challenging. They have so many choices. ADJ Lighting has grown from a US-based disco light company to a global mid-market lighting brand of choice. I think the keys are being at trade shows, advertising in the right places, informative demo videos and a really good global sales team!"
ADJ has just returned from the LDI Show in Las Vegas. Why is this an important platform for the brand?
"LDI is one of the most important shows for ADJ each year. All the biggest LDs, touring companies, rental houses and installers attend LDI. It's truly an international show. We have to be at the top of our game. This last LDI was our best yet. ADJ introduced some great mid-market products that will be very useful for touring and installation professionals."
What's been a key moment in your career so far?
"It's been a steady journey meeting so many great people, visiting places I'd never dreamed of going, launching new products and watching products develop. I also enjoy seeing our products being used across the globe. The power of branding is incredible."
You're a huge music fan… can you recall your favourite concert moment? 
"There are so many great moments. But, actually, I have two clear favourites. The first concert I ever attended was Howard Jones. After wearing out his cassettes in my walkman – knowing every word to every song – to be in the same venue live with one of your favourite artists at the time really blew my mind."
"The second memory was seeing U2 on the original Joshua Tree tour at age 14, then going back 30 years later seeing the Joshua Tree 2017 tour with my wife at the Rose Bowl in Los Angeles. It was a full-circle moment that brought me to tears when the organ and guitar started playing, Where the Streets Have No Name. Good glory!"