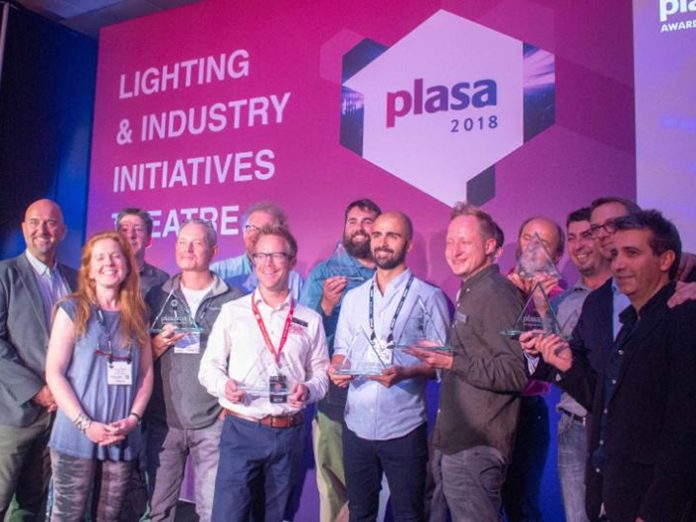 Avolites' video and lighting control integration system, Synergy, has won a coveted PLASA Innovation Award 2018.
Picked by an expert panel of judges, Synergy stood out because it "opens up the creative opportunities for visual effects on stage as well as providing time-saving opportunities in the production workflow."
Koy Neminathan, Avolites' Sales Director, said: "We're all thrilled that Synergy has won a PLASA Innovation Award 2018. Synergy is the product of years of experience and innovation as we continue to push forward what's possible for total visual creative control. To have this recognised by the judges is a testament to the forward-thinking attitude at Avolites and the hard work we put into achieving our vision of the future – which is empowering our users to achieve even more incredible things."
Synergy was launched at Prolight + Sound 2018 in Frankfurt, wowing the industry with its simple, "does what it says on the tin" key feature of allowing users to connect and configure their Ai media server from the Titan interface.
Avolites' Sales Manager Stephen Baird-Smith stated: "As the only company in the industry developing both a lighting console platform and a media server range, we have been working on Synergy for some time. Developing the integration of two very different platforms is a formidable challenge, but one which makes so much sense for our industry. Video servers and lighting consoles each offer the other so much that the sum is greater than the parts."
Synergy's Lightmap feature means that users can stream Ai video colour data through any fixture group, including both RGB and CMY fixtures, to instantly integrate them into a larger video canvas – meaning that everything from high-res LED screens to LED fixture groups can be controlled from one intuitive User Interface.
"Our goal is to create a platform which is creative enough to speak to the artists who are creating content, or lighting the shows or scenery, yet is technically adept enough to be able to deliver all of the detail and precision that is required on shows," Baird-Smith continued.
"As we continue to integrate the two systems, it's important to recognise the lighting console and the media server still have their own superpowers. Lighting consoles are masters of control, evolving over a long period, while media servers are still relatively young. Using each as an engine for what it's good at is where the future lies."
Avolites is inviting all users interested in discovering more about the power of Synergy to get in touch with the team.
The PLASA Awards for Innovation, organised in collaboration with LSi magazine, took place at the end of a buzzing Monday at this year's PLASA Show. The Awards recognise and reward pioneering product designs and the people behind them and are highly regarded as they are independently judged by a team of industry experts.