As the live events sector emerges from the COVID-19 pandemic, ASM Global has sought to address sector-specific global workforce shortages by launching ASM Global Presents: The Next Great Opportunity – an ambitious three-day international collaborative job fair encompassing four continents.
Aimed at helping address the global staffing shortage that many companies face post-lockdown, ASM Global leadership hopes that this global search will surface diverse talent and expand the company's reach within its local communities and herald the return to the live-entertainment experience laboured by the impact of the COVID-19 pandemic.
With around 350 venues on its books, ASM Global is considered one of largest producers of live entertainment experiences in the world. "We set out to recruit around 1,000 new colleagues, and the results were spectacular. We are well on our way to achieving our goals," ASM Global Executive Vice President of Europe, Chris Bray said. "The key goal was to open up a unique global search to attract diverse talent and expand our reach within our local communities and share our confidence in the future of live events and hospitality after a difficult 18 months."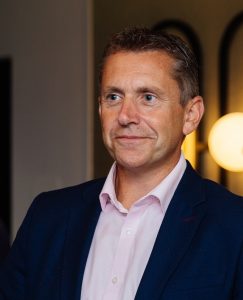 The event enabled venues to fill a wide range of roles from hourly to salaried levels with highly skilled and diverse candidates. The jobs on offer included the areas of operations, business development finance, food and beverage, human resources, sales, marketing, booking, security, guest services, audio visual technology, catering, among others.
A bespoke digital platform allowed attendees to connect – virtually – with people across the globe and enter virtual booths to discuss opportunities with ASM Global venues from Manchester's AO Arena to Dubai's Coca-Cola Arena. "This was a unique idea and our way of embracing the online universe, giving as many people as possible the opportunity to discover who we are, what we do, and the careers available," Bray commented. "Prospective recruits could even upload a CV during a conversation."
US, Canada and Latin America events went ahead on 15 and 16 February, with the United Kingdom and APAC events taking place 16 and 17 February. Representatives from stadiums, convention centres, theatres and arenas – that host over 160 million guests annually – were among those participating worldwide. 
"This is a brilliant sector to work in," Bray remarked, highlighting ASM Global's mission statement to address sector-specific workforce shortages. "Our current challenge is twofold, to attract young people early on in their careers to the sector having lost two years of prospective university graduate-skilled recruits, and secondly, to get our message out there and share the diverse roles and opportunities we have available to create an even more skilled and diverse sector."
This article originally appeared in issue #268 of TPi, which you can read here.