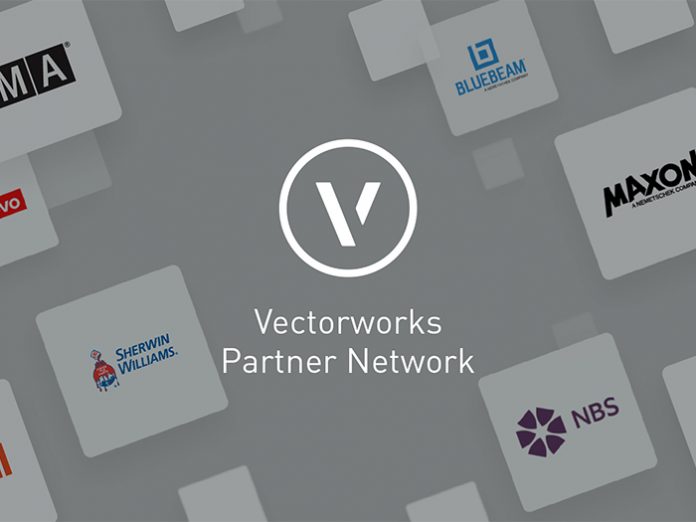 Vectorworks has launched a Partner Network, offering an engaged and diverse group of technology organisations in the architecture, interior architecture, landscape architecture, landscape design and entertainment design industries that bring transformative solutions to embolden a designer's vision and creativity.
"Our network of global partners are innovators and collaborators who create solutions that empower designers to transform the world with great design," said Vectorworks CEO, Dr. Biplab Sarkar. "Together with our partner community, we'll pioneer and deliver innovative solutions, address customer pain points and maximise user workflow efficiencies. Our promise for all stakeholders in our partner network is that collectively, we're better together and customers are better off with our partnerships."
The network will offer three partnership categories. Technology: industry-leading companies adding advanced built-in capabilities, as well as third-party plug-in or add-on options, to optimise efficiency in Vectorworks software. Content Partners: manufacturer-specific libraries of CAD/BIM symbols, material textures, images and or associated data that represent manufacturers' products. Hardware: quality-tested and validated manufacturers meeting performance requirements and standards with Vectorworks software.
The Vectorworks Partner Network is built from decades of successful partnerships, including: Nemetschek Group sister brands Bluebeam, dRofus, Maxon, Solibri and Scia, as well as Enscape, Lumion, MA Lighting International, NBS Chorus, Robe lighting, Siemens, to name a few. Earlier this month, Vectorworks announced its Unreal Engine partnership along with its Vectorworks 2021 Service Pack 3 release and now Epic Games will also join the partner network.