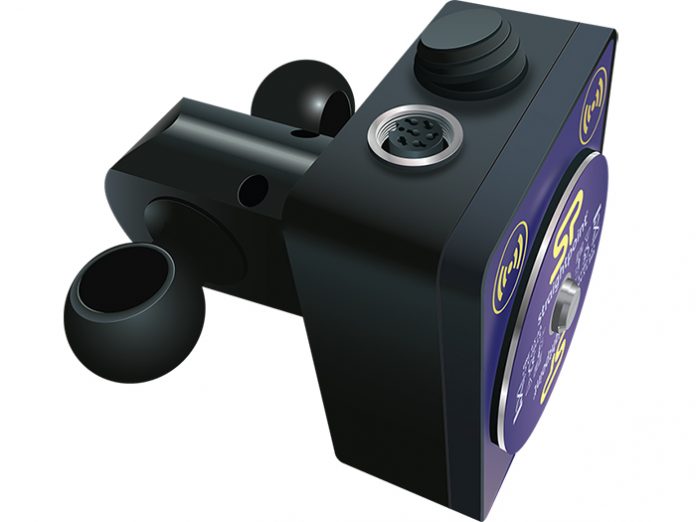 Entertainment rigging professionals have welcomed the launch of Straightpoint's latest innovation, StageSafe, a three tonne load cell dedicated to the theatre and live events industry.
Straightpoint products are already used in entertainment applications—its Wireless Load Shackle and Loadlink plus are commonplace—but StageSafe is the first product the manufacturer of force measurement, load monitoring and suspended weighing load cell equipment has dedicated to the sector.
StageSafe is matt black and disappears into back-stage rigging, sets and lighting. It also offers riggers the ability to utilise the load cell in wired or wireless applications, which, Straightpoint believes, is a unique feature set to revolutionise the way loads are monitored in the industry. Practically, it means the load cell can be applied to the two main types of monitoring in the theatre industry—non show-critical and show-critical.
David Mullard, business development manager at Straightpoint, explained: "Before a show goes on tour all kit is weighed to ensure the loads are known and no equipment is being overloaded. A weight report is usually produced, which can be signed off for insurance purposes, and a wireless multiple-load cell system is generally the simplest system to use."
He added: "During a show, dynamic loads (moving hoists, video walls, lighting rigs, fly bar rigging systems, etc) need to be monitored in real time. In these situations a wired system is usually preferred for certainty of transmission as other radio frequency 'noise' may interfere with a wireless system. StageSafe is unique in that it can suit both of these applications—wired and wireless."
Via a simple rocker switch on the load cell unit the user can switch between wired, wireless and off. Other key features include industry-leading low headroom, accuracy of +/-0.3% of applied load, 700m wireless range and up to 1,200-hour battery life.
Mullard said: "Our industrial range of equipment was successful in many entertainment applications and will continue to be consumed by the sector, but it became apparent to us that there was a gap in the market for a dedicated solution. The StageSafe programme was about one load cell, one part number, one target market."
Straightpoint consulted with rigging project managers, rigging contract managers, lighting technicians, technical directors and others in devising the StageSafe concept. Mullard anticipates varied demand from use with a single hoist in a show-critical situation on wired mode, to wireless applications with 50 load cells where there is a need to produce a weight report on every truss along with a description of the load. Both are equally important to safety, he added.
Mullard concluded: "It is a long-term objective to build our presence in this important market and we aim to do that by bringing fresh ideas and innovation to the industry. StageSafe is a fantastic, exciting new brand but the Straightpoint brand itself also brings with it a proven track record of quality and accuracy, which gives added reassurance in such a safety-critical arena."