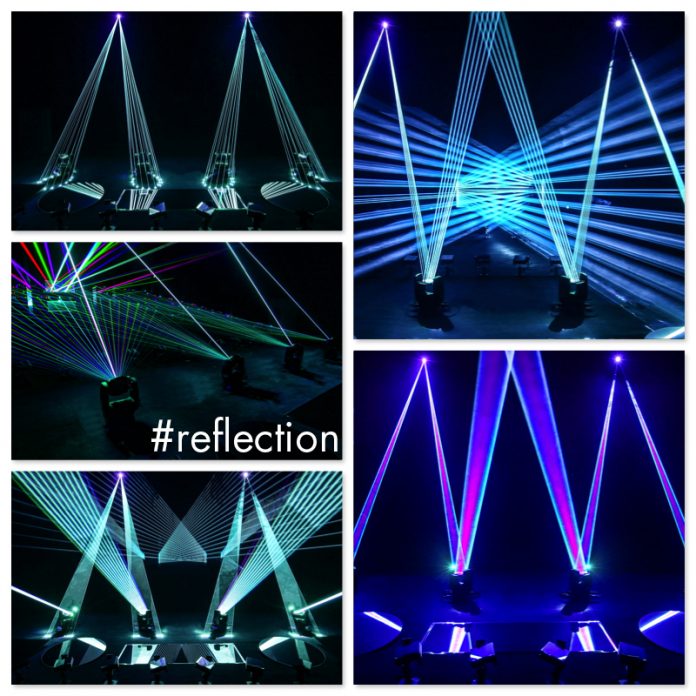 #reflection is an innovative laser performance of the term Showlaser GmbH in Bochum/Germany, which is based on an array of static and computer-controlled, motorised mirror surfaces and diffraction gratings, multiplying the full-color RGBYC laser sources and creating a spectacular scenography that plays with shapes and colours, dance to selected sounds and create sculptures out of laser light, far from traditional laser stereotypes.
"Laser beam deflections via mirrors and diffraction gratings have been used for over 30 years, but so far only with small static tiles, usually in the format of 15 x 15 centimetres. The use of motorised units and mirror surfaces of various dimensions and formats, however, opens up completely new design options for use at events and presentations of any kind", said Managing Director Ralf Lottig.
This innovative performance can be experienced live by appointment in the Bochum Studios of tarm Showlaser GmbH.