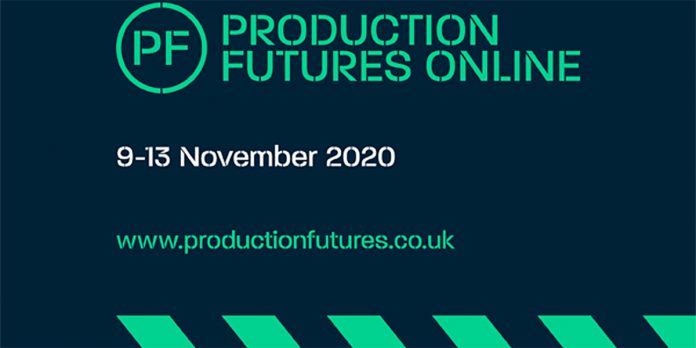 Taking place from 11am to 6pm, Production Futures Online hit the Swapcard app and website platform today, presenting students, freelancers, and young people across the world (most in lockdown) access to training sessions, workshops, webinars, product demonstrations, panel discussions and interviews with live event experts and TPi Award winners.
The opening act was multiple TPi Awards winner in the Production Manager of the Year category, Trevor Williams – who has worked with the likes of Stormzy, Dave, and Grace Jones – the touring veteran kicked off Production Futures Online by discussing the current socio-political climate and sharing a call to action for diversity in the sector.
A mainstay of the UK music industry since 1977, Stage Miracles has provided local crew for some of the largest concerts the world has ever seen. Local crew are considered the lifeblood of any tour, so for those considering joining their ranks, Office & Operations Manager, Alex Slater sat down – virtually – with TPi Editor, Stew Hume to discuss the inner-workings of the company.
As well as decorated TPi Awards speakers, Production Futures Online attendees were able to discover how the Shure SLX-D Digital Wireless could benefit live performance, install applications, theatre, broadcast, house of worship, presentation, and training sessions during a roundtable session with the audio specialist.
TPi's Jacob Waite caught up with the TPi Breakthrough Talent Awards class of 2019 – Laser Technician, Harry Boyde (ER Productions); Sound Engineer, Dylan Barber; Sound Engineer, Oli Crump and Lighting Technician, Owen McIlreavy at Production Futures Online. The group shared what they're up to 12 months on from their awards win – sharing their words of advice for peers looking to break into the industry during this difficult time. Nominations are now open for this year's awards. Applications can be found here.
Two of Bastille's mainstays in the audio department – and TPi Awards winners to boot – Monitor Engineer, Ben Kingman and FOH Engineer, Paul Cooper dropped in to Production Futures to share news of the band's audio setup for during their last campaign and fielded questions about touring with a top level arena act – live!
In closing, TPi Editor Stew Hume chatted with singer-songwriter Frank Turner and a number of his loyal crew – Production Manager, Dougie Murphy, Lighting Designer, Ali Pike and FOH Engineer, Graham Kay – who shared their collective thoughts on the current crisis in the live events industry and theorise on how live events may return in the coming months.
As well as playing host full programme of talks and panels, Production Futures Online is home to various technical production training sessions from ChamSys each day at 4pm and sessions from Vectorworks at 2pm on Wednesday and Friday as well as a CV workshop with Richard Wear from Interfacio on Tuesday at 12pm. All the sessions have limited places so sign up for your ticket to Production Futures now and click attending on Swapcard.
Students and freelancers sign up for your free ticket here. All live sessions and panels are available to view after broadcast on the Swapcard app/website.