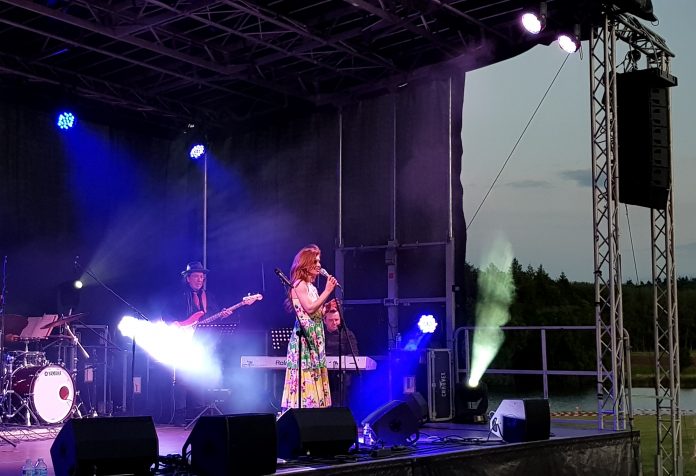 Since their initial investment in Outline point source systems in 2017, growing rental and installation company Novum AV has been deploying its Vegas 12CX and 8CX inventory in a wide range of work around the UK from their base in Tamworth, Staffordshire.
Managing Director of Novum AV, Tim Jacques, explains the reasons for that investment: "Back in 2017, Outline was very new to us and a surprise choice.  We ran blind tests with seven different manufacturers and Outline was unanimously chosen by our six technicians who all thought they had selected their preferred brands.
"The system has changed how we operate and design certain jobs as not only is there a like-for-like weight saving compared to our previous point source enclosures, but the HF throw is so great and the sound quality so clear that we have often needed fewer speakers to achieve the required results. The purchase made sense technically, but on reflection has also given us commercial benefits."
With an eye firmly fixed on the future success and expansion of the company's capabilities, the next step was to replace Novum's existing line array system with a new solution. All options were on the table and after exhaustive research, Outline was again under consideration.
Outline's UK and Ireland Distributor, James Lawford, proposed a system based around the Mantas 28 array; a proven design featuring two 8-inch drivers with a 3-inch HF driver coupled to the patented DPRWG waveguide which is common to Outline's large format GTO family as well as the recently launched medium format Superfly.
"Having grown to know Novum's work and requirements it was clear that an Outline Mantas 28 system could be the logical next step for them" comments Lawford.
Jacques along with Novum's head of audio, Matt Hawkeswood, accepted an invitation to visit CUK Audio's brand-new premises in East Kilbride to audition and receive training on the Outline solution under consideration.  In addition to the hardware, the training covered OpenArray, the proprietary simulation software for all Outline loudspeakers. Lawford had already modelled some deployments of the suggested system in real-world venues within the software to demonstrate the clear fit between the capabilities of the solution and Novum AV's technical requirements.
Following a trial of the Outline system on an event, Novum confirmed their purchase; a package of twelve Mantas 28 enclosures, lightweight rigging frames and six Sub 218 subwoofers. Novum also took the opportunity to extend their point source inventory with additional Vegas 12CX cabinets. The entire system is driven by two Powersoft X8 Dante amplifiers which have enough spare channels for front and spot fills.  The integrated redundant Dante networking of the Powersoft X8 platform integrates perfectly with Novum's recently purchased Dante enabled mixing consoles.
Hawkeswood comments "Having previously stocked Nexo, Martin Audio and most recently L-Acoustics; any system that we chose really had to perform at the highest levels.
From a technical perspective, the decision to purchase Mantas 28 was a no-brainer. The rigging is fast and could easily be handled by a single technician. The boxes are lighter, throw further and with smoother dispersion than our previous systems, and the system performs as per the simulations in OpenArray making our designs very predictable and accurate. Furthermore, as a system technician, configuring a complete system using Powersoft Armonía Plus is a dream.
From a client perspective we've had a consistent reaction from our regular clients: raised eyebrows at the start of the conversation followed by a big smile once the system is heard."
By the end of summer, Novum will have 24 Mantas 28 and 12 subwoofers available for hire, along with appropriate amplification and rigging.
Novum has already deployed the system on a number of events including Thy Kingdom Come with internationally renowned speaker Canon J John, Swingtime In The Gardens, a brand-new live music event organised by local entrepreneur Antonia Socci at Warwickshire's Ragley Hall and the H&H Classic Car Auction held at the Imperial War Museum in Duxford.