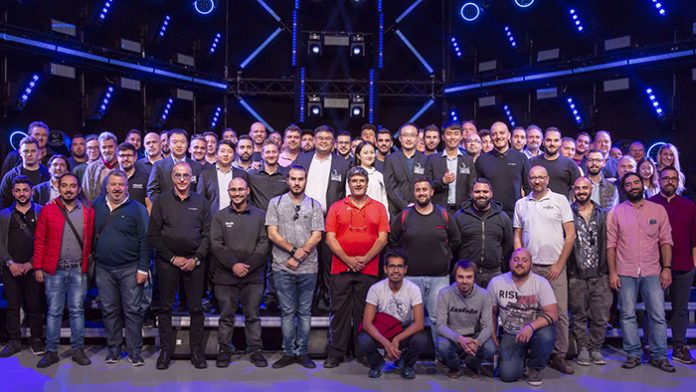 PROLIGHTS, in partnership with NovaStar, welcomed over 200 customers, from all reaches of the globe to its newly-launched Music & Lights HQ. The event, part of the M&L Academy program was held both in Italian and in English in collaboration with video specialists from NovaStar and focussed on not only the actual product but application as well.
The training covered areas including basic features and applications, how to process a design for a new project, common problems throughout the industry, all features of the receiving card, the differences between the normal version and the 'A' version and low-latency solutions.
The event welcomed all matter of questions and attracted a great deal of interest, not only from LED screen owners but also from designers looking develop a deeper understanding and add a dynamic new dimension to their show.
The afternoon featured the M&L showroom transformed into a conference theatre featuring the latest products introduced by NovaStar – PROUHD, MCTRL660PRO, J6, C1+N9, VX6S – and a workshop specifically focussed on the OmegaPIX range of LED screen by PROLIGHTS – all designed for high-end applications and high-resolution screens.
OmegaPIX keeps ahead of the game by delivering the latest high-resolution indoor and outdoor LED screens for professional use. OmegaPIX introduces a new way of thinking; by maintaining and enhancing the reliability of previous generations, but also including new technologies and innovations making it stand out from the crowd.
To know more about OmegaPIX LED screens, please download the brochure.
The audience was highly impressed to witness the "seeing is believing" tour and to learn of the creative possibilities due to the new mechanical design elements as well as a completely new level of unprecedented image quality. By joining the PROLIGHTS LED screen (with the latest cutting-edge components) with NovaStar's latest electronics (implemented and supported HDR, 18bit greyscale, Clearview technology, low-latency and rotation features), the OmegaPIX impressed all attendees.