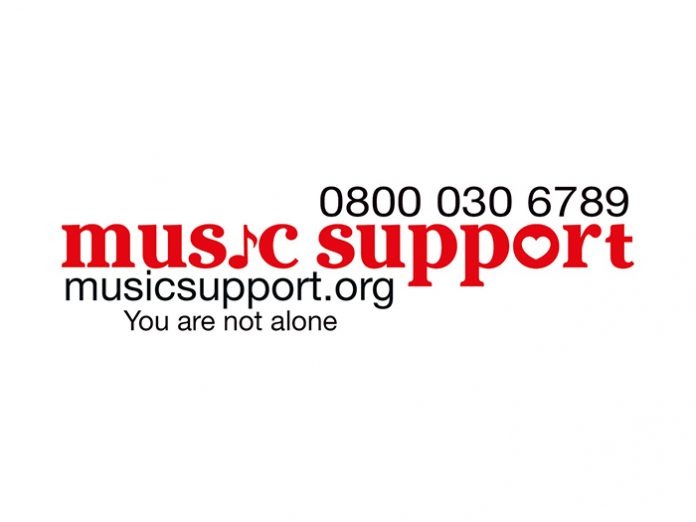 Taking place on 10 September, the day hopes to raise awareness for the cause. Each year, death by suicide is listed in the top 20 causes of loss of life globally for people of all ages and is responsible for over 800,000 deaths. That's a lost life every 40 seconds – and the impact can be catastrophic.
According to World Suicide Prevention Day (WSPD) research, "For each suicide, approximately 135 people suffer intense grief or are otherwise affected. This amounts to 108 million people per year who are profoundly impacted by suicidal behaviour."
The music industry is unique. People working within this field are three times more likely to experience a mental health problem, at a rate of approximately 36,000 people per year, putting both musicians, road crew, artist managers and multiple occupations in between at risk.
Road crew worldwide experience mental health difficulties. Entertainment Assist, an Australian-based support hub documented in 2017: "In the last 12 months, Australian entertainment industry workers experienced suicide ideation 5-7 times more than the general population and 2-3 times more over a lifetime. In the last 12 months, road crew members experienced suicide ideation almost 9 times more than the general population. Rates of suicide ideation, planning and attempts are extremely high and indicate a need for early intervention programs tailored to the industry."
Touring Director and Production Manager, Jim Digby, has worked with Linkin Park for over 16 years. The loss of the band's frontman, Chester Bennington, in July 2017 had a devastating impact. Jim says: "The very personal nature of mental health and emotional well-being makes it hard to observe when one is suffering, sometimes we don't even recognise it in ourselves. As we continue to enable and empower these types of discussions, it will be critical to have resources that are familiar, not only within the field of mental health, but with the trappings of working inside our glorious endeavours.
"Music Support is such an entity, encouraging healthy dialogue, de-stigmatising the perceptions of mental health, and providing resources to both proactively and passively engage."
As World Suicide Prevention Day approaches, Music Support is ramping up recruitment for its essential helpline. Currently, a volunteer staff of 24 help music professionals in need, and in crisis, with the charity aiming to double its intake due to demand.
When set up in 2016, Music Support's For the Industry, By the Industry philosophy began to change the way the UK music industry approaches mental health, and since then, hundreds of people have been helped.
Music Support helps individuals in any areaof the UK music industry suffering from mental, emotional and behavioural health challenges (including, but not limited to, alcohol and drug addiction).The helpline has become a vital component in helping to save lives.
All of Music Support's phone volunteers have personal experience – both in the music industry and the issues that Music Support covers – and have undergone rigorous training.
Lighting Designer and Production Manager, Luke Edwards, has experienced the benefit of Music Support. He said: "People are starting to understand that looking after your mental health is just as important as looking after your physical health, if not more important. Having a peer-to-peer helpline is critical because Music Support's volunteers are industry people who genuinely understand."
Digby echoed: "We're all human, and humans need each other to be at our strongest. This mission is crucial as we find new ways to look after one another."
Music Support Founding Trustee, Matt Thomas, added: "Our exceptional volunteers are the heart and soul of Music Support and make a massive difference to our callers in their time of great need and vulnerability. Music Support couldn't provide its services without them."
If you are interested in becoming a Music Support Helpline Volunteer, please call or email:
If you are experiencing difficulties, please call the helpline: