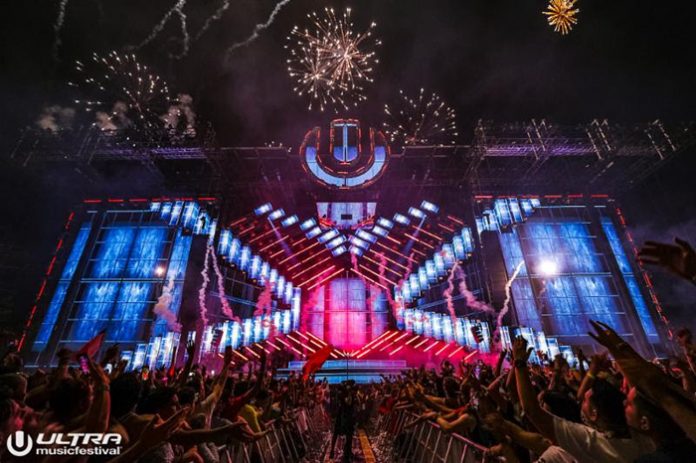 As show lighting and video professionals prepare for the inaugural Knight of Illumination Awards USA (KOI-USA), to be held in Las Vegas on 20 October 2018 the organisers have revealed the shortlist.
Following the launch of KOI-USA back in April 2018, nominations were received from across the US and around the world. Nominations fall into three categories – Theatre, Live for Broadcast, and Concert Touring & Events – and the shortlist includes some of the world's best-known names in lighting and video design:
Concert Touring & Events: LeRoy Bennett, Bob Bonniol, Gabriel Coutu-Dumont, Ben Dalgleish, Patrick Dierson, Cory FitzGerald, Bryan Hartley, Sarah Landau, Francis Laporte, Matthieu Larivée, Robert Long, Nico Riot, Sooner Routhier, Rob Sinclair, Tom Sutherland, Jim Tetlow, and Andi Watson.
Live for Broadcast: Yves Bélanger, Steve Brill, Jake DeGroot, Robert Dickinson, P.J. Dillon, Oscar Dominguez, Michael Figge, Drew Findley, Niel Galen, Al Gurdon, Travis Hagenbuch, Raj Kapoor, Noah Mitz, Ronald Plante, Dan Stoloff, Kley Tarcitano, and Jamie Thompson.
Theatre: Neil Austin, Al Crawford, Peggy Eisenhauer, Josh Epstein, Jules Fisher, Andrzej Goulding, Thomas C. Hase, Mikki Kunttu, Cindy Limauro, Joe Levasseur, Tyler Micoleau, Sherrice Mojgani, Kaitlyn Pietras, Finn Ross, Jason H. Thompson, Tom Visser, and Adam Young.
In Theatre, shortlisted shows include Mean Girls, Harry Potter and the Cursed Child, and The Scottsboro Boys. In Live for Broadcast, the Grammys, Oscars, and Billboard Awards have made the shortlist, while in Concert Touring & Events, visual designs for global superstars such as Taylor Swift, Beyoncé, and Lady Gaga are amongst those in the spotlight to win. The shortlist also includes numerous shows that are less well known, but equally worthy of recognition for the artistry of their design.
The roster of shortlisted nominees includes globally respected designers as well as emerging talents and those at the beginning of their careers who are also among those up for a KOI-USA Award.
For the full list of awards, shortlisted nominees, productions, and sponsors, please visit: www.knightofilluminationawards.com/knight-illumination-usa-shortlist/
The shortlist for each category has been whittled down from the full list of nominations by 3 independent judging panels. Each judge is appointed for their expertise in their field.
The award winners will be announced at a ceremony and gala dinner on October 20th at The Foundry, SLS Hotel and Casino, Las Vegas, to coincide with the LDI tradeshow. The inaugural KOI-USA ceremony and gala dinner is organized by The Fifth Estate, producers of the UK Awards, and Informa, the company behind the LDI tradeshow and Live Design magazine.
Chair of the Theatre judging panel is Clifton Taylor, a lighting designer with more than 30 years' experience. He commented: "These Awards not only honour the work of the deserving lighting and projection designers but also increase the visibility of lighting and projection design in the press and national consciousness."
Leading the Live for Broadcast judging panel is lighting designer Jeff Ravitz, who said: "The Live for Broadcast judges evaluated a wide variety of high-quality work which bridged the spectrum of styles, from traditional to extremely cutting-edge. Thanks to the hard-working judges and the talented short-list nominees."
John Featherstone, director of lighting and visual design practice, Lightswitch Inc, and chair of the Concert Touring & Events judging panel, added: "The judging process has been full of passionate debate, lively discussion, and lengthy consideration. We are all fortunate to work in a rewarding field full of talented and amazing people. Everyone is to be congratulated; what remarkable creativity and brilliance."
All shortlisted designers will be showcased over the coming weeks on the KOI Facebook page @knight.of.illumination, and on LiveDesignOnline and the Live Design Facebook page.