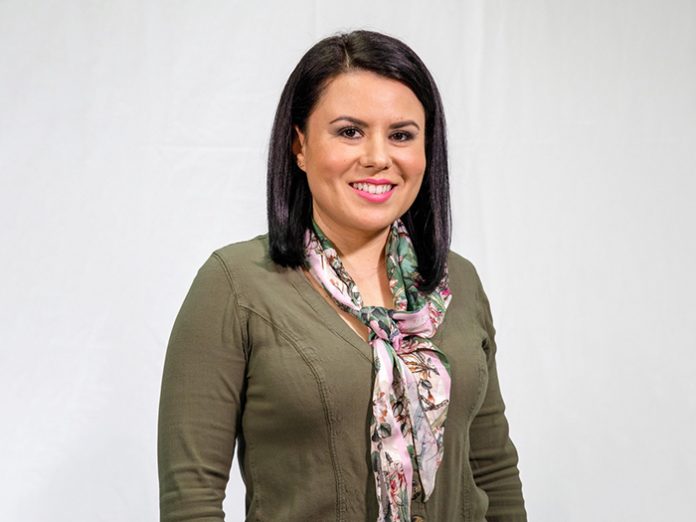 64 Audio has announced the appointment of Jazmin Moreno as Chief Marketing Officer. Moreno will lead 64 Audio's worldwide marketing, sales, and communications initiatives in support of the company's vision and product roadmap, reporting directly to founder and CEO, Vitaliy Belonozhko.
"During unprecedented times of a historic slowdown in live sound reinforcement, we are doubling down on our growth plans, which includes adding Jazmin as an integral team member during a very trying time for our global economy," said Belonozhko. "As we continue to push forward in this new age of commerce, Jazmin's impressive leadership skills and experience will be instrumental in supporting our current and future customers."
Moreno is a music industry veteran and brings more than a decade's experience to her new role. She is passionate about leveraging technology and relationships as a catalyst for change and driving exponential results, and she enjoys working with and developing dynamic people, teams, and organizations. Before joining 64 Audio, Moreno served as the Head of Digital Marketing & E-Commerce for Ultimate Ears Pro, a division of Logitech Inc.
"I'm thrilled to be joining such an experienced leadership team and even more excited about the impact that 64 Audio brings to the market," commented Moreno. "Through innovation and the use of unrivaled technology, they've disrupted the CIEM and universal-fit industries. What drew me to 64 Audio was the company's core values and customer centric approach. I'm looking forward to working closely with Vitaliy to take 64 Audio to the next level."
From studio to stage to sophisticated home audio environments, 64 Audio has created the industry's most innovative universal and custom-built in-ear monitors available to date. Founded by Vitaliy Belonozhko in 2010, a sound engineer who has been working with musicians and production companies for nearly two decades, he discovered the advantages of IEMs over traditional floor "wedges" and recognized that a better solution to in-ear monitoring was needed.
Today, 64 Audio supplies products worldwide to some of the best-known musicians, singers, and engineers in the world, as well as discerning audiophiles who demand nothing but the best sound reproduction from their systems. With new technologies such as apex, LID, tia and 3D-Fit, 64 Audio excels in challenging traditional earphone designs to bring to market unique and innovative audio products.