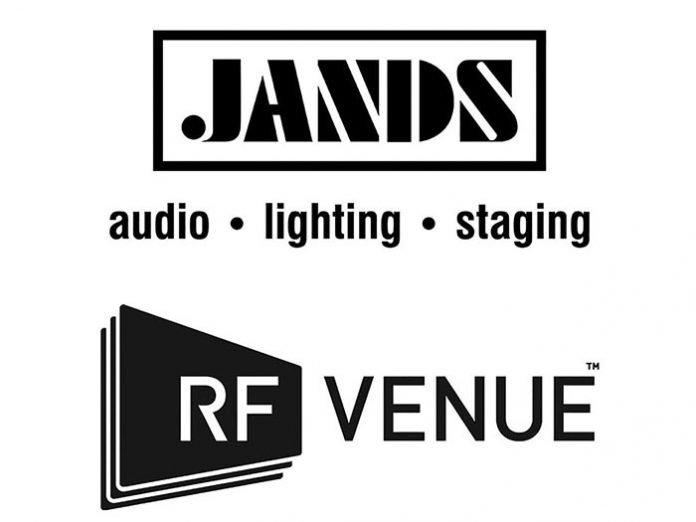 Jands and RF Venue have announced a new distribution agreement for all Australian territories, with Jands set to offer the company's full line of unique RF Venue products for wireless microphones, in-ear monitors, and production communications.
Massachusetts-based RF Venue manufactures products that reduce RF interference and signal dropouts and maximise scarce spectrum resources. Its products include proprietary antenna designs, distribution equipment, RF to optical signal conversion systems, and spectrum analysis software and hardware for audio professionals, broadcasters, and system integrators.
"Over the past few years we have organically built a loyal customer base in Australia and are excited for what Jands brings to local inventory, sales, system design, and support," said RF Venue CEO Chris Regan. "Our team has been extremely impressed with the wireless expertise at Jands and looks forward to building more business in the region."
Products from RF Venue include the Diversity Fin antenna for wireless microphones, the portable CP Beam folding helical antenna for IEMs, and the RF Spotlight antenna for minimising interference in crowded RF environments. RF Venue's portfolio of distribution equipment will also become available, including the Optix platform of RF to fibre-optic converters for distributing wireless audio signals over single-mode fibre cable.
Further, RF Venue offers spectrum analysis tools – notably Vantage, a Mac OS native software application for the RF Explorer series spectrum analysers, which exports CSV files compatible with Shure's Wireless Workbench.
"We are very pleased to be working with RF Venue in Australia," commented Jeff MacKenzie, Manager of Technical Resource Group at Jands. "RF Venue offers a wide range of products, many of which are unique to the market and offer practical solutions to real world RF problems. Jands has years of experience with professional grade, mission critical wireless audio systems manufactured by Shure. Now, with the addition of RF Venue, we can offer wireless solutions to a an even larger variety of applications in conjunction with Shure systems, and deliver greater value to our customers."