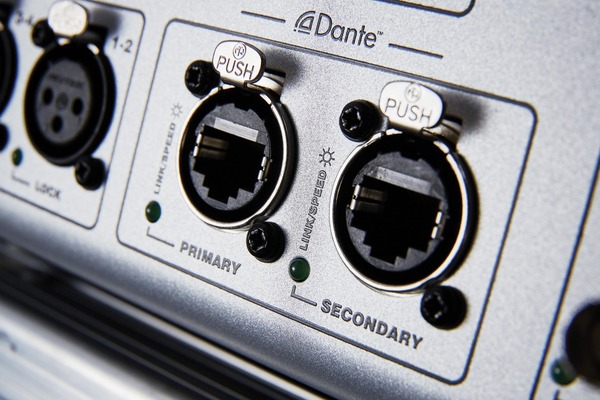 Harman and Sound Technology introduce Vi1000 as the latest edition of the Soundcraft family.
The digital mixing console is the most compact member of the Vi-000 family at just 34 inches by 32 inches in size, while retaining the mixing and processing power of earlier models.
Employing Soundcraft's Vistonics IITM channel strip user interface, together with FaderGlow, the console combines the operating principles and workflows from the highly successful Vi3000, 5000 and 7000 consoles with Soundcraft SpiderCore, a powerful built-in DSP and I/O engine based on STUDER technology, offering 40-bit floating point processing for audio quality. The Vi1000 also includes an additional remote-control surface for any of the larger consoles in the range, using their mirroring feature.
In addition to gating and compression on all 96-channel paths, audio processing functionality includes BSS DPR901ii Dynamic EQ and Lexicon multi-effects via a processing pool, plus 64 external devices. Studer vMIX automatic voice mixing is built-in and BSS 966 graphic EQs are available on all output busses.
The Vi1000 comes with rear panel local I/O featuring 16 HQ mic/line inputs, 16 line outputs, and two 64 channel expansion slots that allow up to two MADI-based Stageboxes to be connected, or alternatively the slots provide access to an extensive range of D21m I/O option cards, that address all industry standard audio formats. Four channels of AES/EBU I/O plus USB and MIDI connections complete the back panel. The total I/O count of the console is 212 in x 212 out.
A built-in 64x64ch DanteTM/MADI interface provides direct recording and playback connection via Ethernet to any Windows or Mac-based recording software, or allows the Vi1000 to integrate into an existing Dante network. The associated optical MADI interface allows an alternate record feed to MADI-equipped storage devices or connection of the Soundcraft Realtime Rack Plug-in engine, adding the power of Universal Audio UADTM-powered plug-ins to the console's expansive sonic palette.
The Vi1000's built-in monitoring support for AKG, Shure and Sennheiser wireless microphone systems makes it easy to check battery power, RF levels and frequencies, plus audio level and clipping status of the attached wireless microphones—right on the channel strip that controls each microphone.
Andy Brown, Soundcraft Product Manager, said: "The Vi1000 represents all that we've learned over the years with our Vi line and channels that knowledge and experience into a new desk that delivers superior audio performance and a world-class feature set now delivered in the most compact form factor we've achieved so far."