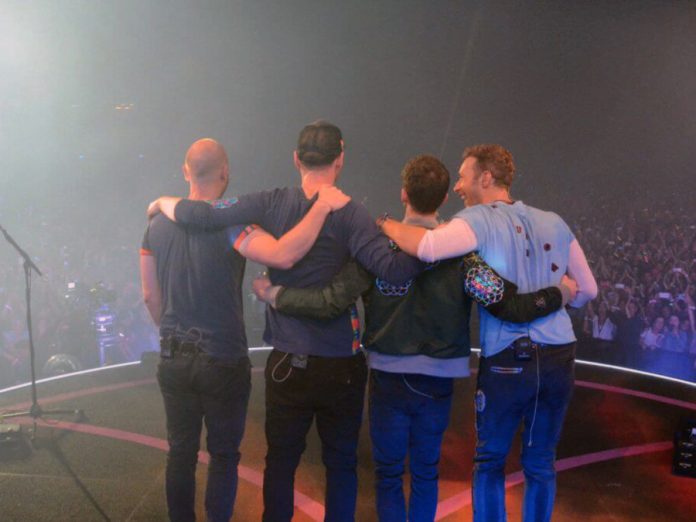 Global Infusion Group has launched an internal awards ceremony – The Tony Awards, held in honour of its late founder and CEO, Tony Laurenson, who passed away this January, the inaugural awards will be held on 21 May.
Alongside the ceremony will be a formal presentation to Stagehand, the PSA's Welfare & Benevolent Fund, for the 'Donations not Carnations' JustGiving page that was set up for those who wanted send tributes to Tony. The amount raised is already over £20,000.
Global Infusion Group's management team reached out to highly valued partners, suppliers, clients and friends from across the industry to secure sponsorship for the awards with great success. A host of recognisable industry names include none other than Coldplay, who the company has supported on tour for almost 20 years, with the hugely popular band sponsoring two 'Rockstar' awards. 
Additional sponsors include ES Global, Off to Work, Creative Technology, The Cocktail Broker, No Nonsense, Camden Town Brewery, Barnes Roff, Love Drinks, Ascot Structures, People's Captain, Eventive Media, Mighty Small, Sherrards Solicitors, Big Apple Hot Dogs and KLS Services. There's also a special prize gifted by the Laurenson family for The Tony Award, the ultimate accolade that will recognise exceptional service at work. 
Commenting on the launch of The Tony Awards, Global Infusion Group Global Operations Director and Tony's wife, Bonnie May said: "Losing Tony to COVID-19 in January was devastating to everyone in the business. As the senior management team, we wanted to honour his memory and do something fitting for our amazing team here who have done everything to keep us going. The support that we've received from our friends across the industry has been fantastic and we're incredibly grateful to everyone who has offered to contribute. The recipients of our two 'Rockstar' awards sponsored by Coldplay will be absolutely blown away."
Established to bring the team together The Tony Awards will be a celebration and allow everyone to have some fun after an incredibly difficult period for the business. The winners of the tongue in cheek categories will be decided upon by Global Infusion Group employees who have all been invited to take part in a public vote.