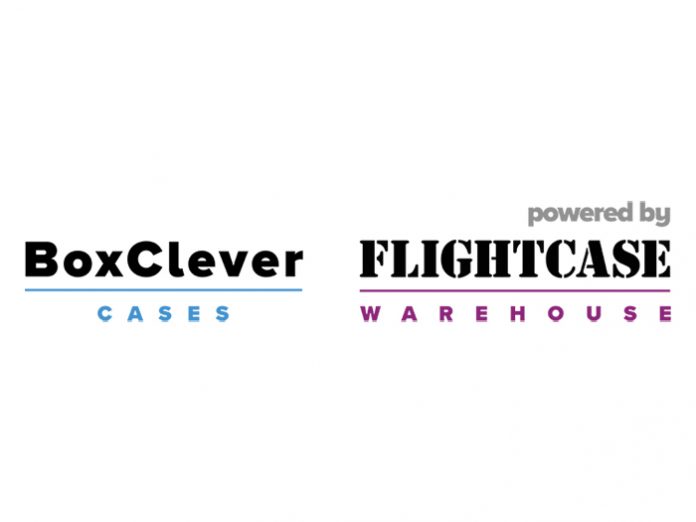 Flightcase Warehouse, designer and manufacturer of protective solutions to global brands in live entertainment, AV, lighting, rigging and staging has announced that it has acquired Production Park-based heavy-duty case business Box Clever Cases.
The acquisition is effective from the 4 June 2018 and will see Flightcase Warehouse expand with a second site off of Production Park, Wakefield, and all manufacturing being transferred to their Head Office site in Tamworth, Staffs.
Box Clever Cases is a resident company at Production Park, which is a unique community of studios and businesses that unites technology, creative spaces and education. The location is hailed as being a creative cluster focused on live events production and is considered a key destination for leading brands and up-and-coming names alike.
The acquisition means that businesses based at Production Park and beyond now enjoy significantly reduced lead times for touring grade, heavy duty cases and rapid access to a wider range of bespoke options. If plans are approved, an instantaneous, on-demand personalised delivery service for vital protective gear will also form part of the enhanced service.
Box Clever Cases will continue to trade in its existing name and with its well-liked, well-known team but with a refreshed logo aligned with Flightcase Warehouse. The move constitutes an ambitious growth strategy from Flightcase Warehouse, which has seen the company invest in the product, people and process. The brand is focused on overseas territory expansion, being a leader in bespoke and enhancing presence and capabilities through strategic acquisitions.
Sam Austin, Managing Director of Flightcase Warehouse, stated: "The Flightcase Warehouse acquisition of Box Clever Cases complements our overall offering whilst strengthening our hand in the production and live events marketplaces through maximising the unique and exciting opportunities Production Park affords us. We're an ambitious company continually leading the way in both exclusive services and product development, and we see our new relationship with a Production Park resident as representing a great growth trajectory".
Graham Kearsley, Managing Director of Box Clever Cases, commented: "Through this purchase businesses on Production Park and the wider industry alike will continue to enjoy the personalised service that they currently receive from Box Clever Cases, but with the added bespoke, manufacturing and speed benefits of Flightcase Warehouse. We're passionate about delivering a professional, friendly and down-to-earth service and our customers can rest assured this will remain a central commitment".