Since the return of live events post COVID-19, there has been a huge demand within live touring as artists and bands are playing catch-up with cancellations and postponements. The number of bands touring this year is huge, especially as it is the first full year with many US artists returning to the UK for the first time since the pandemic. This surge in demand has been difficult to meet with a lack of workforce who can fulfil our obligations in terms of service levels. Many who left travel businesses have no interest in returning, and there is a shortage of experienced people when it comes to recruitment.
The increased demand on the industry is what led Equinox Travel to be formed. The business was created in 2021, bringing together a team with a wealth of knowledge across various sectors of the travel industry. The growth of Equinox has been rapid, with the launch of Equinox Charter, a private aircraft charter provider, at the tail end of 2021. This was fuelled by the anticipation of global travel and live touring recovering in 2022 and was a venture that paid off. The charter business means the ability to provide unique in-house pricing and more consistency across the board, giving clients a 24/7 service.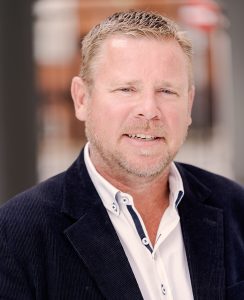 The introduction of Equinox Charter seemed only natural when commercial airlines were inconsistent dealing with so many delays and cancellations. Many of Equinox's touring clients were already relying on charter flights. The charter business was particularly beneficial to music clients with hectic schedules, like DJs and electronic music artists with their equipment. Equinox Travel provided much more flexibility and time-saving travel solutions, allowing talent to travel directly between shows. Over the past few years, they have also seen an uplift in demand for chartered flights.
The synergy between Equinox Travel and Equinox Charter has allowed for more creativity when building clients' schedules – for example, the ability to seamlessly combine a private helicopter flight with a connecting commercial flight to get the artist to their destination.
In the past 12 months, Equinox has been very busy working with the likes of Stereophonics, Years & Years, The Vamps, Peter Gabriel, and the crew for Westlife. On top of this, Equinox Travel has taken the opportunity to improve internal training and develop a younger generation of emerging talent. This is made easier by the attractiveness of the roles, which are working with VIPs and big names in the industry and therefore have more of a 'wow-factor'. The company has shifted focus to recruiting a younger workforce who have great people-facing skills and personality fit over experience with the travel industry, relying more heavily on social media to drive this.
This article originally appeared in issue #275 of TPi, which you can read here.