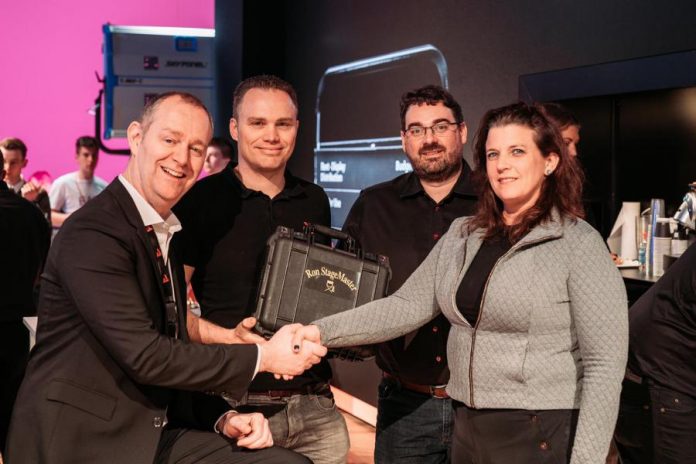 At Frankfurt, during Prolight & Sound, Eilon Engineering and AED group announced their new partnership. AED group has been appointed as the new distributor of Eilon products in the Benelux countries. The total product range of Eilon Ron StageMaster systems will be available for sale at AED Distribution.
AED are happy to have Eilon Ron StageMaster systems available in their rental fleet at AED Rent. The 3-ton load cells will be available for rent together with the PRR and DIN 19". The PRR allows transmissions of measurement data of up to 75 load cells to any smartphone or tablet via Bluetooth.
Loads can be displayed as a real-time load map, table or bar graph. The DIN 19" is a rack-mountable radio receiver for use with laptops that allows display of measurement data of up to 200 load cells on a real-time load map.
"After testing and looking into all the most common systems on the market, the Ron StageMaster was the best choice for AED. We're impressed by the easy and quick set up of the system that provides you all the data and reports you need," said Bart De Smet, Rigging Advisor at AED group.
Noga Eilon Bahar, VP Business Development at Eilon Engineering, commented: "We are happy to begin our cooperation with AED for renting, leasing, distribution and service of our Ron StageMaster systems in Benelux and beyond. This cooperation with AED, a well-known, established, total solution provider in the AV industry, is an important addition to the Ron StageMaster distribution network worldwide and natural addition to AED's line of products. I am sure that this cooperation will be successful and together we will make live events even safer."