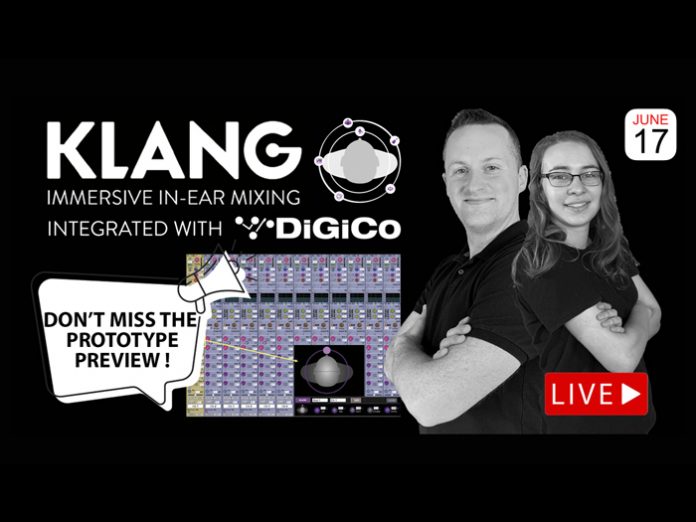 On Wednesday 17 June 2020, as part of its highly popular webinar series, DiGiCo will be hosting a live event on its Facebook page that will take a look at the integration of KLANG:technologies immersive in-ear mixing into DiGiCo's range of consoles.
Hosted by DiGiCo's Mollie Autherson and Ryan Shelton, the webinar provides the ideal opportunity for participants to dive deep into control integration, the bidirectional control of mixes and immersive pan positioning that allows monitor engineers to provide fully immersive IEM feeds as a part of their normal workflow. This is a completely interactive event, with a live Q&A that will take place throughout.
Participants in the live event will also be able to take a sneak peek at an exciting new prototype the R&D team has been working on.
The Live Webinar will take place of the DiGiCo Official Facebook Page
Wednesday 17th June
Time: 17:00BST UK … 11:00AM CST US
Click here to set you Facebook Live Reminder.