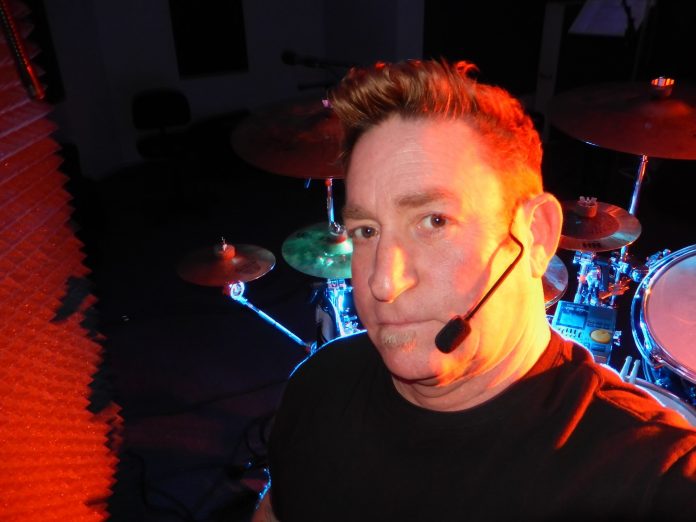 Between the use of sticks, mallets, shakers, and one's hands, few would argue that drums and percussion are among the most 'physical' musical instruments one can choose.
The physicality of drums and percussion are also what makes them exciting to watch and experience—and nobody knows that better than drummer/percussionist Bobby Earl Hamilton. Adding vocal support to one's performances adds yet another intricacy because all that movement makes keeping a microphone in the optimal position relative to one's mouth yet another challenge. It's also a challenge that has been successfully resolved by Hamilton, thanks to his use of the Countryman ISOMAX Headset Microphone.
Over the course of his 35-year career, Hamilton has been involved in all types of musical projects. His resume includes studio sessions for several ABC television shows, including the hospital drama Grey's Anatomy, the sitcom Ugly Betty, and the reality show Extreme Makeover. He's shared the stage and toured with Country music artists Dierks Bentley and Toby Keith while also lending his skills to projects for famed engineers/producers Larry Elyea (known for his work with the Beastie Boys) and Barry Beckett (both Dire Straits and Phish). Through many of these stints, Hamilton's ISOMAX Headset Microphone was right there with him. He discussed his experience with his Countryman microphone.
"I've had my ISOMAX headset for a good 14-plus years," Hamilton reported, "and it's been one of the best investments I've ever made. I use the mic with a Shure ULXD4 Digital Wireless Receiver as part of a ULX-D Digital Wireless System. They make a great combination and the cordless operation is crucial to maintaining my freedom of motion as I work. My ISOMAX headset primarily serves me on live engagements, and that includes all types of projects—everything from coliseum-type gigs through dive bars. I absolutely love this mic!"
When asked about those attributes that make the ISOMAX Headset Microphone so well-suited for his musical projects, Hamilton offered the following thoughts. "As a drummer, I require a headset mic that sounds incredible while staying out of the way at the same time. The Countryman ISOMAX does both really well. It withstands the punishment of touring and live performance while constantly delivering excellent audio performance. This mic delivers high gain before feedback, so I never have issues getting enough level and its sits securely on my head—enabling me to focus on the music as opposed to worrying about mic placement."
When your livelihood is partially dependent upon the equipment you use, knowing that you can get responsive support and customer service is an important consideration when it comes to making equipment purchase decisions. In this regard, Hamilton was very complimentary of Countryman Associates. "Countryman is an amazing team of courteous and knowledgeable professionals," he said. "I've always found the company's support staff to be very understanding of the various challenges we encounter in the field and I'm always made to feel like a valued customer. I've had a very positive experience."
Before refocusing his attention on upcoming projects, Hamilton offered these final thoughts regarding his experience with his ISOMAX Headset Microphone, "My Countryman ISOMAX headset has stood the test of time and has been there during the good, the bad, and the ugly. Through it all, this microphone consistently delivered the goods! It always seems to make me smile."