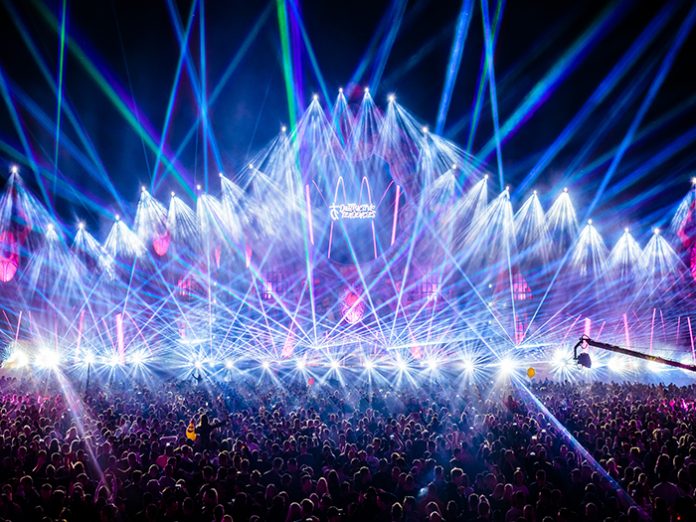 Technical production company 4light Showprojects chose different CLF lighting fixtures for the 10thedition of 7th Sunday Festival in Erp (NL).
Light Designer Joep van Bree (4Light Showprojects) included 50 CLF Aorun beams in his design to outline the impressive stage. The fixtures were selected because of its impressive output, fast movements, big lens design and very smooth frost effect.
To illuminate decorative items, the CLF Ares was used. Most of them were placed behind plexiglass windows. 4Light Showprojects uses the Ares during the majority of their events, like Untold Festival in Romania and Daydream Festival in the Netherlands. 4Light Showprojects owner Ronnie Santegoeds: "I really like the CLF Ares, mainly because of the high output but also the color mixing is impressive."
A total of 50 CLF Lighting Aorun, 8 CLF Lighting Ares and 24 CLF Lighting Yara fixtures were supplied by leading Dutch dry-hire company Rent-All.