Although all cogs are vital in the music industry, there has never been a single organisation that represents the interests of promoters, venue owners, festival organisers, technical suppliers and crew members. However, with the COVID-19 pandemic having a catastrophic effect on live events, there was suddenly a need for a united voice to represent the industry in a form that the UK government can understand.
It was this pressing need that brought about LIVE (Live music Industry Venues & Entertainment) – a confederation of industry bodies, including: The Association of Independent Festivals, Association for Electronic Music, Association of Festival Organisers, British Association of Concert Halls, The Concert Promoters Association, The Entertainment Agents' Association, Music Venue Trust, Music Managers Forum, National Arenas Association and Production Services Association.
Stuart Galbraith of Kilimanjaro Live, and founding member of LIVE, spoke to TPi about the organisation's origin. He, along with other members of the industry, had been involved in the Live Music Group, a subdivision of UK Music. "As the effect of COVID-19 unfolded in March and April, there were a number of us – primarily Greg Parmley, Phil Bowdery, I and several others – who felt like we needed a stronger voice for the live events sector. We were not achieving the profile our sector needed." After an amicable break from UK Music, the next move was to involve The Blakeney Group as LIVE's parliamentary lobbyists and PR.
LIVE saw early success with the #LetTheMusicPlay campaign which it coordinated with other industry associations such as UK Music, in a bid to raise money for the industry. The organisation is now looking to officially launch a second round of fundraising, which it hopes will aid those working in the industry as we move towards the summer.
"Moving forward, the sector is going to need greater representation," stated Galbraith. "We realised throughout 2020, that when speaking to the government, the need to have one single voice is vital. We have already heard from officials that the work of #LetTheMusicPlay had a huge impact on the discussion to increase the Treasury's relief fund to £1.57 billion during the summer."
While the Prime Minister's COVID-19 roadmap briefing on 22 February provided some clarity, many issues remain unresolved. Following the announcement, LIVE released a statement: "The roadmap puts a 'not before date' of 17 May for live events and states there will still be requirements for limited capacity and social distancing. It will not be until at least 21 June before we might be able to return to any form of normality. The economics of the live music industry means under these conditions it is simply not viable for the live music industry to reopen for many months."
Several representatives from LIVE commented on what this could mean for the live events sphere. "While it is good to get some clarity following almost a year of confusion, as predicted, our £4.5bn industry is at the back of the queue to reopen," stated Greg Parmley, CEO of LIVE.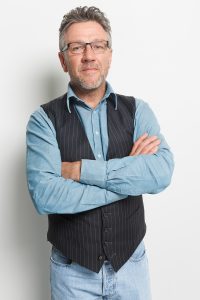 "Any return to normality for live music could be months behind the rest of the economy. The Chancellor must acknowledge our extended closure in the Budget and provide the economic support needed to ensure the jobs and livelihoods of the hundreds of thousands of people that work in our industry exist as we come through this pandemic."
Galbraith outlined some other major concerns, specifically keeping the VAT rate on tickets at 5% for the next three years – something LIVE has commented will "make the single biggest impact to the sector's recovery". In March, the Chancellor confirmed an extension of the 5% rate of VAT on ticket sales for a further six months, with an interim rate of 12.5% until April 2022. Although welcomed by LIVE, many suggested that this doesn't go far enough, such as Dave Keighley, Chair of Production Services Association, who stated that the 5% rate "needs to be extended to assist our sector's recovery".
Another area that LIVE has been focusing on is lobbying for an insurance underwriting scheme, which was not mentioned in the latest Budget. "That's before we even get into the impact of Brexit, where the two issues we are focusing on including free movement work permits and trucking regulations," stated Galbraith.
Alongside the government-centred campaigns, Galbraith explained how LIVE could help to set a precedent for better working conditions within the live events sector. He spoke about how a greater focus on mental health and workers' well-being were key factors that LIVE was looking into ways of improving across the industry. LIVE has also now set up three working groups. The first, LIVE Touring, is chaired by Craig Stanley from Marshall Arts to look at the impact of trucking and work permits following on from Brexit. LIVE Green, chaired by John Langford from AEG Europe, is addressing the ever-pressing and increasing concerns about how to tour and run events in the greenest ways possible. And LIVE Venues, chaired by Lucy Noble from Royal Albert Hall, is focussed on reopening venues of all sizes across the UK.
"It's unfortunate, but the reality is it took a global crisis to bring our industry together. Each section of the industry complements each other and each organisation is one part of a jigsaw that only works effectively if we are all involved. There are many issues that are facing our industry that are going to last for years, not months. But now we have a united voice to talk within Westminster. Not only that, before 2020, we didn't even have the raw data of how many people were even in this industry or its annual turnover. Now we have all this information we can continue to move forward together."
This article originally appeared in issue #259 of TPi, which you can read here.