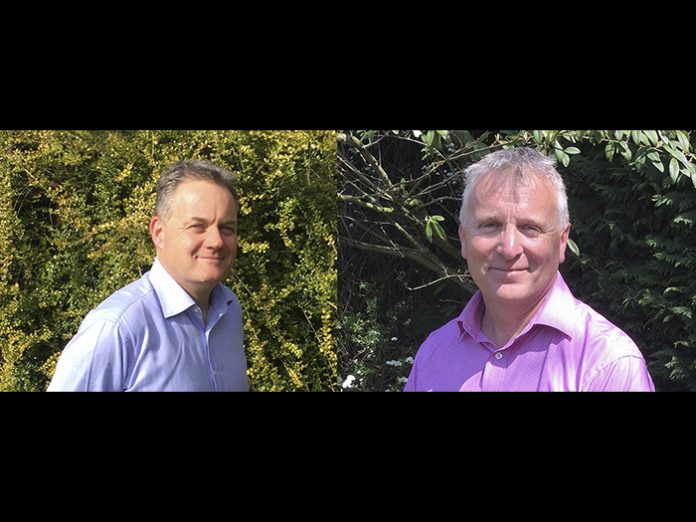 Marking the company's ongoing growth, Arena Structures have appointed Phillip Bish and Matt Clark to its temporary structures division.
Arena Structures welcomes Phillip Bish as a Project Manager, bringing a wealth of over 25 years experience to the team, having worked on prestigious projects such as The Open Golf Championships, Aegon Tennis, Buckingham Palace summer openings, the Houses of Parliament dining structures refurbishment plus the design and install of a ceremonial structure for the QEII aircraft carrier.
His career began running his own marquee and event business in 1991, moving onto a Project Manager role at a marquee and lining manufacturing company at which Arena Structures was his main client. Renowned for creative interior design and fit out, the appointment reflects Arena Structures commitment to give clients' the best event interiors. Bish commented: "Working as a project manager for Arena Group has been a long-awaited ambition of mine, I am excited by the prospect of working with such a motivated and inspirational company in helping to successfully deliver events for such prestigious clients and being intricately involved in such prominent events."
Matt Clark also joins the Arena team as an account director, bringing 21 years of event experience to the table, including the Rugby World Cup 2015, Football World Cup 2010 and London Olympics 2012.
He added: "I have admired the reputation and achievements of Arena Group for many years, and am delighted to be joining one of the most experienced and respected organisations in the business. I am relishing the prospect of working on some of the world's most famous events for Arena's most valued high profile clients."
Arena Structures has recently delivered the world's longest triple deck temporary hospitality structure at Cheltenham Festival, installed 59 temporary towers at Virgin Money's London Marathon and 7,750 sq metres of temporary structures for the Aintree Crabbie's Grand National.