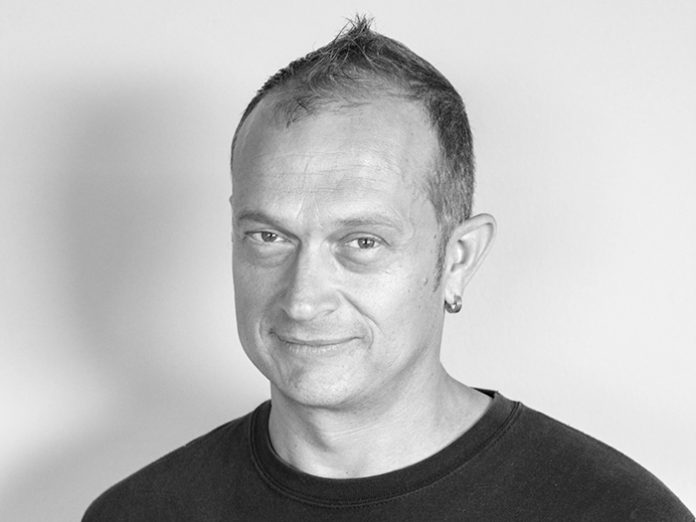 Gareth Chambers, a former employee DWR Distribution in South Africa, is out of rehab and starting his life anew.
In the live entertainment and touring industry, addiction is common. "I wanted to share my story, not for a pat on the back, but hopefully there is someone who can identify and who may be going through the same thing. It's a tough industry with long hours, high pressure and often being away from home. Much of the time, alcohol, drugs and even over-eating is a coping mechanism. My message is that if you have a niggle in your mind that something is wrong, it's not a niggle. Something is wrong. If I can do it, you can do it too."
Chambers was booked in at the Wedge Gardens Treatment Centre, an addiction treatment centre in Johannesburg, South Africa on 18 April 2018. The centre offers a holistic approach to rehabilitation to equip patients to reintegrate with their families and the community at large once again.
"I would recommend rehab, yet having said that, with the costs involved and putting your life on hold for an undetermined amount of time is just not always viable. There are, however, numerous meetings, outpatient programs and support groups. Most people don't realise how much help is out there, but in the same breath it's what you make of it," he explained.
"You have to want the help and want to make the change. If you don't want it, somebody else can't fix you." On the 30 August 2018, after three months, Chambers returned to the real world and is attending supportive meetings on his road to recovery.
Obviously, drug dealers are still out there and the bottle stores are still selling booze. "But if you are following the recovery programme and sticking to it, there is a new life out there," he said. "Some people don't follow the programme and relapse because they think they can do it on their own. Before your addiction, you feel alone, but you find that other people in the recovery programme are going through the same issues and feelings as you are. So, you identify with them and you don't feel so alone."
With any addiction, there is something deep inside that just doesn't sit right with the world and the way you feel and interact with people. "For me, most of that came from childhood. There are people with horror stories, but I don't have one – I come from a good home. But it definitely stems from when I was a kid, feeling inadequate."
While admittedly a bit of a rebel, Chambers was opposed to drugs and only took his first fix at the age of 28. That said, from his school days until he recently celebrated his 40th birthday just prior to booking in at rehab, his life revolved around alcohol, drugs, cigarettes and girls. "The more broken relationships I had, the more I felt I didn't fit in, and I found more ways not to care and to not feel. I think at the end that was it… I didn't want to feel anything anymore."
Chambers could see the pain he was causing his family, friends and his self. "I didn't want to live in that place anymore. For me, rehab saved my life."
At a crossroads, he lost his job, his car and very nearly his home before finding his feet again. "There are five-star hotel rehab centres and the State ones," said Chambers. "The Wedge Gardens was meeting the right people at the right time. If you are considering rehabilitation, you have to do it from the heart. While it may seem noble to do it for your spouse or children, it will only work if you are doing it for yourself."
No magic wand will stop you from being an addict. "You don't become an alcoholic or addict overnight, and nobody is going to 'fix' you," he has learnt. "You're going to have to put the work in, and part of that is getting real with yourself. In the end, though, it leaves you with a sense of freedom and release."
Chambers is back home again, attending AA and NA supportive meetings, running and cycling. Lior Manelis from rental company Pristine Moods has appointed him as a lighting designer and technician and has been very supportive. "For the first time I'm living life instead of going through the motions, living life on life's terms, not trying to control everything," Chambers continued. "You see things different when you are sober. The sky is clear and the fog is gone. It takes a while for the fog to disappear, but when it does, things have a totally different perspective.
"You get very resentful of people and resentment is the number one killer in addiction," Chambers concluded. "Now I've stopped living my life for me, and I'm living my life for other people… and that makes me happy."
If you or anyone you know has been affected by any of the issues raised in this article, or if you're having trouble talking to someone in person, please follow the links below to seek confidential help and information about the support on offer.