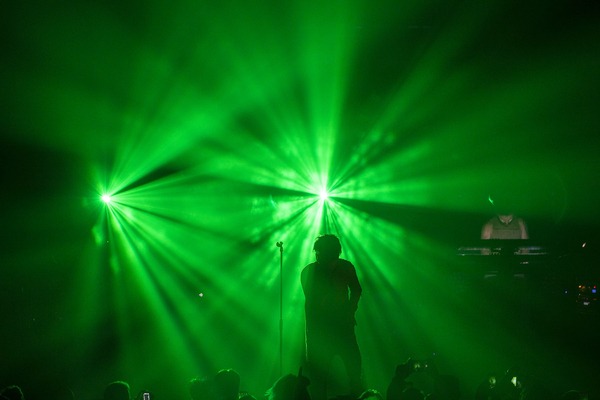 Gary Numan's 21st album, Savage (Songs from A Broken World), stormed into the UK charts at number 2, prompting a tour, supported by Lighting and Visual Designer, Luke Edwards.
Edwards' of Cue Design specified 36 Robe moving lights for the touring package with 18 Robe Spiider LED wash beams and 18 new Robe LEDBeam 150s.
Eight columns of video were made from panels with some gaps in between to give a more fragmented and random appearance, but positioned close enough so they can easily display a full image; rigged onto scaffolding frames with wheel-boards at the bottom for easy stage access.
The show is heavily back-lit to help capture the dystopian album concept. Vertical gaps in between 8 columns were filled with the 18 Robe Spiiders, 9 per side, clamped to the scaffolding structure. An additional 18 Robe LEDBeam 150s were arranged in groups of 3 on 3 small stands each side, used for low level cross stage lighting and effects.
The floor package featured Robe lights and the LED panels, supplied by Belgian rental company Demon, based in Meerhout. Edwards run the show on an Avolites Quartz console, with an AI server taking care of the video playback.
The creative challenge in lighting this show is retaining the intense back-lit environment and keeping the base light levels low onstage, but with enough light for people to see Numan whilst retaining his undeniable enigma.
For the larger gigs on the UK leg of the tour, including Brixton Academy, a package was supplied by PRG, which came complete with Bradley Stokes and Karl Lawton as technicians.