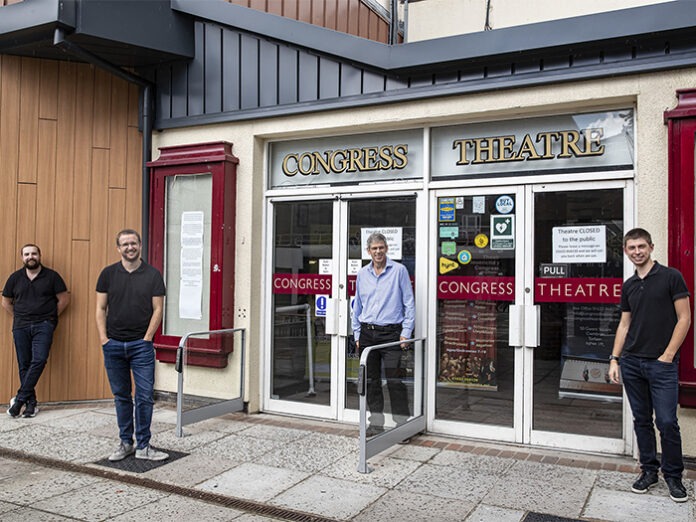 Zero 88 stages a product awareness livestream at 10am (GMT+1) on Monday 24 August, which will broadcast live from The Congress Theatre, Cwmbran – the nearest local theatre venue to the manufacturing facility.
Usually busy with a lively programme of music and performance shows in the centre of Cwmbran, The Congress has been repurposed to function as a virtual studio in the wake of the COVID-19 pandemic.
The Zero 88 team will highlight some of the brand's newest technologies and product releases during the stream and will be joined by local singer-songwriter, Tobias Robertson. This action-packed presentation will last 30 minutes and embrace all three primary Zero 88 product categories – control, data, and power.
The stream will specifically address the new ZerOS Server, the Splitter 8 and Gateway 4 / Gateway 8 DMX / RDM data distribution devices, Betapack 4 combined power distribution and dimmer units and Zero 88's RigSwitch remote controlled power switching solutions … plus previewing the next exciting ZerOS 7.9.8 software and shipping updates.
Interested parties can view the livestream at 10am (GMT+1) on Monday 24 August or visit Zero 88's social media channels – Facebook, Twitter and YouTube – or view the broadcast later on-demand.
A Q&A session will follow the product presentation for which anyone can submit questions to be answered by the Zero 88 panel via the website, where the questions can also be upvoted / prioritised by clicking the relevant icon.