All venues, from grassroots to cultural institutions like Royal Albert Hall, have suffered from the grounding of live events in March 2020. Considered by many as London's most iconic venue – having been graced by some of the biggest and best names on the touring circuit – the 5,272-capacity space was forced to close its doors for the first time since World War II on the eve of its 150th anniversary. Following the easing of restrictions, TPi checked in with the man responsible for the delivery of the technical requirements of around 500 events scheduled at the Hall every year – Head of Production and Technical, Ollie Jeffery.
"The lockdown was a big hit. We were approaching our 150th anniversary with lots of plans, which we had to postpone," commented Jeffery, who currently manages a team of 40 salaried staff and 100 casuals. "The biggest hit has been financial. The Hall receives no direct government revenue funding, so we rely on what comes into the building via partnerships, donations and ticket, food and beverage sales."
Despite pockets of work, the length of the lockdown had a significant financial impact. "We were lucky to host behind-closed-doors events, which used the Hall in ways it had never been used before," Jeffery explained, adding that it cost to open the venue's doors without audiences. "We received a loan as part of the UK government's Culture Recovery Fund (CRF), putting the Hall in debt for the first time in its history, which has subsequently changed our business plan," he commented.
The Hall reopened its doors on 19 July, welcoming back full-capacity audiences with a specially commissioned 10-movement concert created by composer, David Arnold and performed by the Royal Albert Hall Orchestra, the National Youth Choirs of Great Britain, and students from the Tri-borough Music Hub – A Circle of Sound, in celebration of RAH's belated 150th anniversary.
"We had some amazing plans and shows to celebrate this landmark year and now, our 150th has been extended into 2023," Jeffery added. "We've got a few things coming up next year, such as Matthew Bourne's The Car Man ballet scheduled for June 2022."
During the lockdown, RAH spent around £950,000 on a new ventilation system – something Jeffery says the Hall was already considering but became an even higher priority after the COVID-19 pandemic. "Lockdown provided us the time to push renovation work and improve existing systems to make the building COVID-19 secure," he remarked.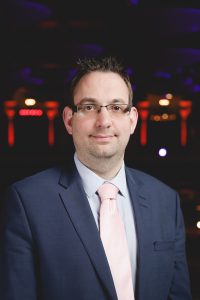 "The Hall prides itself on being one of the best venues in the world," Jeffery said proudly. To this end, stocking and investment on in-house equipment can be the difference maker. "We're always looking at ways to improve our technology," he added. "We've recently invested in new Robe lighting products and music stands following an extensive overhaul of our in-house sound system."
The Hall's basement three is modelled on SFL and White Light's warehouse processes. "The more kit we have available, the easier a show is for visiting productions," Jeffery explained. "We've also invested in outdoor temporary lighting, courtesy of White Light, who project gobos outside of the building with the '150, more history to make' slogan."
Detailing positive post-lockdown attendance numbers, Jeffery believes the key to success is patience. "It's going to take time for audiences to feel confident. However, we want to reassure them that we can entertain crowds, while being COVID-19 secure," he said, referencing the success of the return of BBC Proms, which welcomed half-capacity crowds. "It was incredibly successful; the famed Last Night at the Proms, where we welcomed a capacity crowd, was a highlight."
Hot on the heels of James Bond's No Time To Die film premiere, one of the world's first to take place post-lockdown, with royalty in attendance, Jeffery cut a figure of enthusiasm: "Our programming is so varied," he said, reeling off a list of upcoming shows, which read like a scatter graph of talent – from the Bond premiere to a visit from Black Stone Cherry, the International Ballroom Dancing Championships, Royal Philharmonic Orchestra's ABBAphonic, the National Brass Band Championships of Great Britain, to Patti Smith, Billy Ocean, Gregory Porter, Rick Astley, and graduation ceremonies.
Despite the diverse programming, shortages are still a worry. "There is a skill shortage in the industry, whether that's through redundancy, furlough or moving to other sectors given the uncertainty and without a guaranteed future." This is particularly hard for a building that works 24/7. "Like most of the sector, we are suffering from crew shortages," Jeffery stated. "However, we are lucky to have a hard-working team who have thrown themselves into the reopening. I've also been liaising with other venues as a board member of National Arenas Association. Management has put objectives together amid the COVID-19 pandemic, and one of them is to look after staff the best way possible."
In recent years, the Hall has established a Health and Wellbeing Committee, promoting meditation, stretching, and mental health awareness. "We've examined our processes to be more of an open and inclusive environment for employees. While there is a lot more work to be done, sustainability and diversity plays a key part of our business plan," he said.
Jeffery concluded our conversation by outlining his hopes to eschew the connotations of the Hall as a middle-class space. "People have this view of the Hall as grandiose, stuffy and middle class, but Prince Albert came up with this space for arts and sciences to thrive for all classes, and to this day we don't forget that. Most of our development meetings begin with the mantra 'What would Albert do?' After all, this was his vision of the future."
This article originally appeared in issue #266 of TPi, which you can read here.