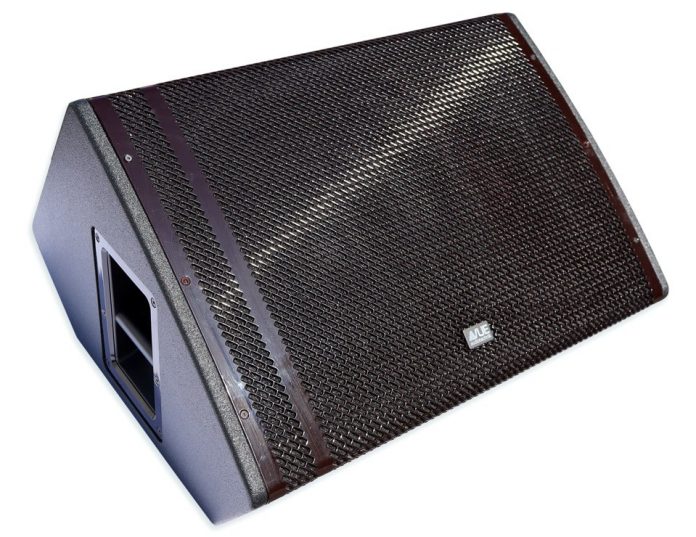 VUE Audiotechnik has introduced the hm-115 into its hm-Class of high definition stage monitoring systems. Slotting perfectly between the hm-112 and hm-212 in both output and physical size, the new hm-115 is a more compact design, with added bonus low-frequency extension.
As the latest evolution in a family of world-renowned stage monitors from VUE's Design Chief Michael Adams, VUE's hm-Class formula has been perfected over the course of many decades; the direct descendent of classic monitors that shared the stage with acts such as Toby Keith, Frank Santana, Boz Scaggs, Rage Against the Machine and Def Leppard.
The new hm-115 updates this legendary formula by taking full advantage of VUE's most advanced technologies and the same 'No Compromises' design philosophy behind the company's flagship h-Class systems. From its precise, beryllium-infused HF transducers, to the companion rack-mount V4 VUEDrive Systems Engine with next-generation DSP capabilities, the hm-115 is a fully integrated, electro-acoustic monitoring system that delivers unparalleled output and fidelity for the most demanding fold-back applications.
"If a speaker could have a pedigree, the hm-115 would be the loudspeaker equivalent of a thoroughbred," said: VUE CEO Ken Berger. "Mike Adams is responsible for some of the most widely-used and universally requested stage monitors in touring history. The hm-115, and the h-Class in general draw from Mike's vast catalogue and experience to bring a new performance standard to the stage in a familiar and well-established format."