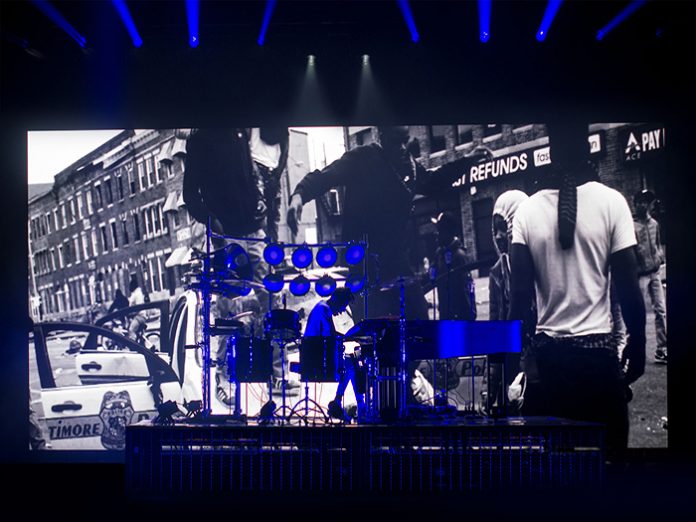 Taking in selected venues, the multi-talented artist, who stunned the judges to claim victory on Britain's Got Talent has been showcasing his genre-straddling fusion of classical and contemporary musical experiences on stages across the UK.
Collaborating closely with Vision Factory Show Designer, Sam Tozer, the VER London operation has announced its pride in supporting the tour with a comprehensive video, projection and lighting package that helped realise the Designer's state of the art, creative vision for the shows. Set against a 9 x 4 metre upstage LED wall, the show blends live performance with filmed footage, cutting-edge graphics and intense colour that silhouettes the artist at work.
Speaking about the show's visual elements, Tozer said: "Tokio Myers Our Generation Tour design revolved around the basic idea of cinematography and immersing Tokio in a halo-like parallel cube of light. I found using VER high definition video screen brought out the rich textures and colours of the content and allowed myself to create stark silhouette moments throughout the performance. Alongside we toured 5 projectors used as a light source casting beams and saturating the stage with abstract imagery".
The lighting design that accompanies the show has been carefully crafted to complement both the visual and musical impact of each performance, helping bring an additional dimension to the production.
Tozer concluded: "Above and around the stage was a collection of Solaris Flares, German Light Products' x4 Bar 20's and Viper Performance's that sat in harmony with the video elements. Together with lighting package also supplied by VER I found both crew and equipment a great catch for this design and performance".