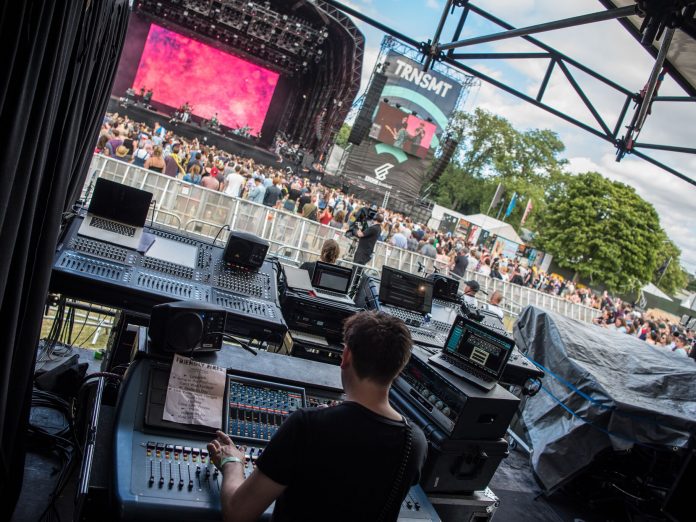 The 2018 edition of Belgium's second largest festival, Pukkelpop, boasted 3 Yamaha Professional Audio RIVAGE series digital mixing systems, along with Nexo PAs.
Taking place from 15-18 August 2018, with Yamaha RIVAGE PM7 and PM10 systems featured on the Club Stage and CL series consoles on the Lift Stage. The Club and Castello Stages featured Nexo STM series PA systems.
All Yamaha Pro Audio and Nexo systems were supplied by VDB-PA, except the RIVAGE PM7 which was supplied by AED Rent.
More than 25 bands performed on the Club Stage, including Shellac (with legendary producer/engineer Steve Albini on guitar/vocals), Rhey, Madensuyu, Dirty Projectors, Metz, Benjamin Clementine, Jordan Rakei, Gogo Pinguin and King Gizzard & The Lizard Wizard. A Yamaha Pro Audio RIVAGE PM10 with RPio662 I/O rack was at Front of House, with the Yamaha Pro Audio RIVAGE PM7, plus Rio3224-D2 and Rio1608-D2 I/O racks on monitors.
A second Yamaha Pro Audio RIVAGE PM10 system – with the smaller CS-R10-S control surface – was located in the adjacent production office/backstage prep room, where Yamaha engineers Ruben Van Der Goor and Stef De Pooter helped to familiarise all the FoH and monitor engineers who had no previous experience of RIVAGE systems. The system is so user-friendly that it only took around 15 minutes for every engineer to be fully confident about mixing their artists on the PM7 and PM10.
The extra system was also useful to allow Van Der Goor and De Pooter to prepare sessions where advanced technical riders had been provided. Some engineers had show files for Yamaha CL or QL series consoles, which were quickly converted to RIVAGE show files with Yamaha's free Console File Converter software.
"The reactions from visiting engineers were very positive and everyone was impressed by the audio quality of the systems," said De Pooter. "Many commented on the exceptional control, the audio clarity and the precise colouring that was possible – there were even some engineers who didn't use any EQ, only using the Rupert Neve Designs SILK processing, plus some dynamics and effects!
"Engineers also loved the ease of use, the overview with the exploded channel view and having the 'one knob' function, which is very intuitive to use. Some of the engineers had a lot of CL/QL experience and liked the familiarity of the RIVAGE user interface. Several commented 'It's like a CL on steroids… and much more!'"
The support engineers from VDB-PA were also very impressed with how easy the systems are to use, even with the complex possibilities available, and the quality of emulations like the tc6000 and H3000 Live, as well as the Rupert Neve Designs and Yamaha plug-ins.
"It was a busy four days and it was a pleasure to meet lot of engineers from many countries who just came over to say hello and check out the RIVAGE systems. We are grateful to the Pukkelpop team, to VDB-PA and their fantastic team for supporting us and to AED Rent for supplying the PM7," Stef concludes.