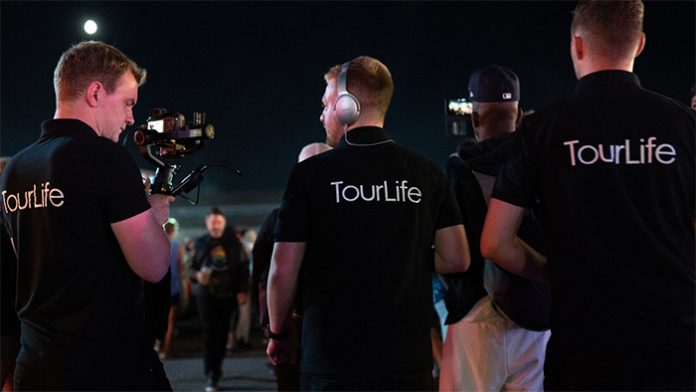 Harry Parslow, Managing Director of TourLife, who provide support services for the touring and live entertainment industry, has been shortlisted for the Young Entrepreneur of the Year category at the 2020 Great British Entrepreneur Awards for the South West region.
The Great British Entrepreneur Awards – which will be held on 23 September via a virtual ceremony for the first time – has shortlisted 550 entrepreneurs and 433 businesses across eight regions in 15 categories, including Creative Industries, Disruptor, Scale-Up and Young.
Launched in 2012, the Great British Entrepreneur Awards have celebrated and championed the entrepreneurs behind some of Britain's brilliant businesses and its impressive alumni includes Julie Deane OBE, founder of The Cambridge Satchel Company, James Watt, Captain of Brewdog and Pippa Murray, founder of Pip & Nut.
TourLife, which is celebrating its fifth year in business this month, were founded in 2015 by the then teenage Harry Parslow. The company was created to bring about a new business model to support artists, producers and entertainers, by offering a single point of contact for them.
TourLife has built its business on providing on a range of key support services which include creative services such as videography, photography, merchandising and live streaming services, to on the ground support including tour management services, and luxury transport. Over the last five years, TourLife has worked with some of the most influential and talented DJs, artists, bands and brands including The Game, Xzibit, Annie Mac, Charlie Sloth, Danny Howard, Defected Records, Ministry of Sound and many more.
On being shortlisted, Parslow commented: "Being amongst some of Britain's best industry leaders for the Great British Entrepreneur Awards 2020 is a real honour and something of a silver-lining on what has been a challenging fifth year of business.
"During COVID-19, we have been able to support our clients by providing digital streaming services, allowing them to continue with planned events online. It gives us the opportunity to continue to connect musicians and artists with their fans and bring audiences to the experience who previously would have never before been able to attend as well as provide a new income source for artists."
He added: "2020 is one of the most testing times for businesses and economies around the world and we have all had to diversify in one way or another, and it's something I am very proud that we are achieving at TourLife and plan to continue doing."