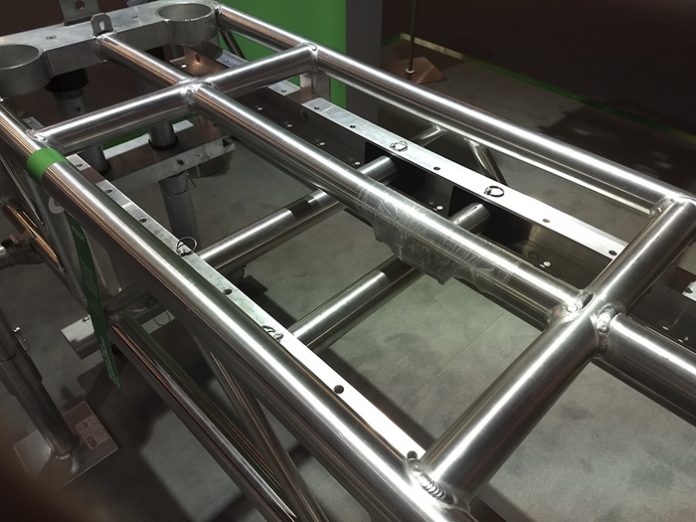 Tomcat showcased the new Tomcat Nemesis pre-rig truss at Prolight + Sound 2018.
The new Tomcat Nemesis pre-rig truss has a side-loading design that features a leg stand option, which allows one person to load fixtures into the truss during prep. The side channels can be mounted in two locations within the truss if smaller fixtures are used.
A 2nd set of channels can also be mounted, allowing fixtures to be offset as needed within the hang. A hanging bracket is built in the truss on both sides. While the dolly legs can be disassembled easily and stacked above the truss for the comfortable and quick storing-during-show feature.
With the launch of this new pre-rig touring truss from Tomcat, Nemesis intends to provide a pre-rig touring truss that performs as it should.