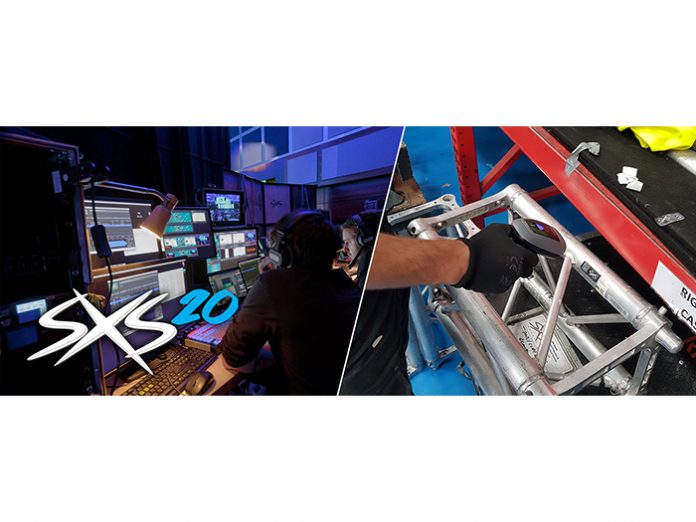 SXS Events, using Current RMS to manage their rental and production business, have recently used Current RMS' Open API to create a number of exciting and useful integrations
to streamline their workflow. The Open API is available for any of their software users to
access and build with, for them to develop exciting and useful integrations that utilise their data within Current RMS.
Established in 1998, UK-based SXS Events specialise in event production and dry hire and have grown to be a multi-million-pound event production company. Using the Current RMS
Open API, they created X Hire, a platform for their clients to view products directly on their website and hire them. Built to work alongside their normal website, this space allows them to pull across products and key information from Current RMS and onto a platform their new and existing clients can easily access and view.
"The website is a great tool for both the office team and clients. Instead of trying to explain equipment to clients we can send them a link to the product," said Joe Sandford-Hughes, Head of Dry Hire at SXS Events, "The same thing goes for clients needing copies of their invoices; we can give them an account on the site and they can get to everything they need." It's not just front-of-house that the Open API has been useful for. The team at SXS have also made use of it to create a number of integrations that have been handy for internal processes, ensuring their jobs are always on time and up to the standard they need to be. This includes a dynamic 'kiosk' screen that staff can see, which updates throughout the course of the day to show outgoing jobs, jobs that need processing back in and things the team need to prep for the week.
"We've created some custom internal processes using the API including LOLER testing for our rigging equipment and a PAT testing module," Sandford-Hughes explained. "We now operate at the top end of the UK production industry where compliance standards, equipment condition and budget planning are all absolutely critical."
The exciting integrations the SXS Events team have created have set them up for another
busy upcoming year, with Current RMS working behind the scenes, providing a software
solution for them to manage the rental aspects of their business straight from the cloud. As well as the Open API, some existing integrations pre-built within Current RMS include links to online accounting packages Xero and QuickBooks Online, as well as MailChimp for
marketing. you can sign up for a Free 30 Day Trial of the Current RMS Open 
API on their website.