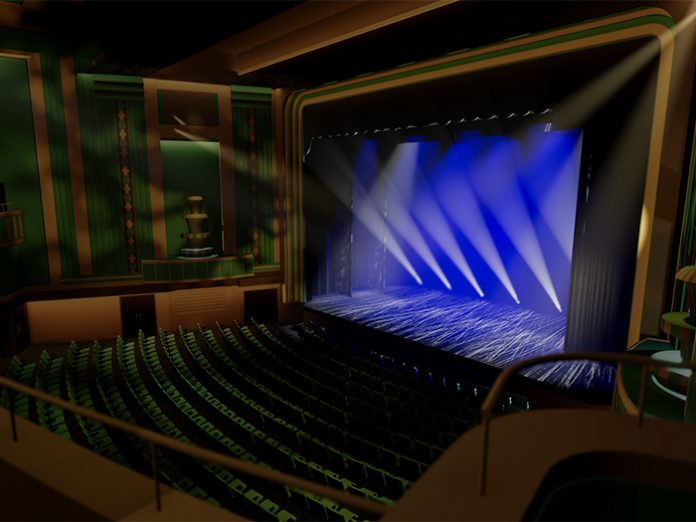 Ambassador Theatre Group (ATG) has revealed the appointment of Rebecca Baker as Head of Marketing and Communications at Stockton Globe.
The appointment comes as ATG also announces the opening of a new key role for its new 3,000+ capacity North East venue; Technical and Buildings Manager, with a number of additional positions to be added in the coming weeks.
Successful applicants will be part of a team that will welcome acts such as Paloma Faith on her fastest selling UK tour date, Steve Hackett and Ronan Keating as well as the company of We Will Rock You on its debut visit to the venue.
Rebecca Baker comes to Stockton Globe with over eight years of experience in both in-house and agency side roles leading marketing strategy and execution for clients in a variety of industries including hospitality, manufacturing, education, B2B services, and eCommerce.
In Baker's most recent role as a Digital Marketing Consultant, she provided consultation services to revolutionise clients' marketing and sales funnels online, working closely with their in-house teams to maximise revenue through the uncertainty of the past year.
"As Head of Marketing and Communications at the Stockton Globe, I will shape the strategic direction of the venue's marketing, with the overall aim of driving ticket sales and revenue. I will use my previous experience raising the profile of businesses by firmly establishing the venue within the wider community and supporting the theatre's long term growth plan," Baker commented.
"Being born and raised in Teesside, I am passionate about promoting the area and showcasing all that it has to offer. Many of my family members speak excitedly of the Stockton Globe in years gone by with stories of the stars that performed and the shows they attended. I am extremely excited to be part of the team bringing the venue back to its former glory as one of the leading live entertainment venues in the North East and generating the buzz that used to surround the theatre."
Since opening in 1935, the venue has played host to The Beatles, The Rolling Stones, Buddy Holly and The Bay City Rollers, closing as a live entertainment venue with a final performance by Status Quo in 1974. In 2021, the venue will open its doors to showcase the £28m investment that has restored the venue to its former art deco glory.
The 3,000+ capacity with flexible auditorium for standing and seated events will make this the largest live entertainment venue between Newcastle and Leeds. An exciting intimate venue and daily F&B offering in the adjoining building, THE LINK, provides a multitude of opportunities to host music, comedy and local community events to a capacity of 250.
All new roles and career opportunities will be advertised on the ATG careers site.