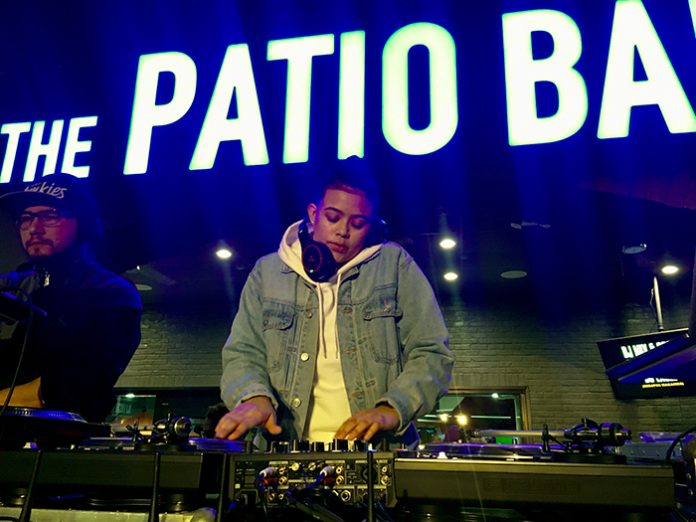 After hitting the jackpot in Las Vegas during its Annual Product Showcase in early January, Eleven Engineering, followed that up one week later in Anaheim, Calif. by rocking the 2020 NAMM Show with SKAA Pro.
"Our theme for 2020 is 'Let the people party, any way they want!' " explained Rex Whitehead, Eleven Engineering executive vice president, sales & marketing. "During CES, we focused on multi-point and multi-cell technology, highlighting SKAA's ability to not only do multi-point but also have more than one SKAA cell going at once even in one system. This allows the user to freely mix SKAA and SKAA Pro in the same system. We had great SKAA-compatible products from Dillinger Labs, Soundboks, Atlantic Technology, Levven, Ryobi and more in our suite."
SKAA is the new wireless HiFi audio standard developed by Eleven Engineering, Inc. SKAA transmitters work with iOS & Android mobile devices, Mac & Windows computers, televisions, and just about any product with a line output or a headphone jack. SKAA is also available as a built-in technology not requiring an external transmitter in purpose-designed partner products, which are featured at SKAA.com.
In environments laden with heavy Wi-Fi and Bluetooth traffic, SKAA navigates through these hostile environments with best-in-class reliability. SKAA also al-lows for uninterrupted audio signals which are delivered with the highest sound quality to all speakers without the latency that is inherent in other wireless solutions.
"After the success at our Annual Product Showcase in Vegas during CES, we went to Anaheim for the NAMM Show with hopes of lightning striking twice and it did," added John Sobota, Eleven Engineering CEO and director. "We had multiple DJs praising the low latency of the SKAA-enabled Dillinger Labs Helix headphones. DJ Inspire rocked them on stage during her live performance at the DJ Mix and Greet event, as well. SKAA Pro was a hit, to say the least, and proved they are the ideal technology for DJ and Pro/MI market pros who want to, or need to, go wireless."
SKAA Pro technology is the professional version that is fully compatible within the SKAA stand-ard. With a low latency 18ms with 1:2 relation, it is ideal for DJ duos, portable DJ set-up and other Pro applications.
"The Dillinger Labs SKAA-enabled Helix headphones are going against the norm and pushing the advancement of DJ'ing forward," said DJ Inspire. "I don't feel restricted with a wire, and the sound quality plus low latency make these headphones a force in the industry."
Whitehead concluded: "To state the obvious, Eleven Engineering's R&D team has been tremendously focused and I am still amazed at the magnitude of advancements our engineers were able to accomplish the past few years. We have every application covered in the consumer and prosumer world, no other wireless solution comes close to delivering this level of coverage, especially not WiFi-based audio or Bluetooth. SKAA is highly flexible as it is also compatible with any brand, any product, anytime, anywhere, with rock solid reliability, great range, and CD-quality sound. SKAA is ridiculously easy to use all compatible products are ready to play right out of the box with no pairing required."