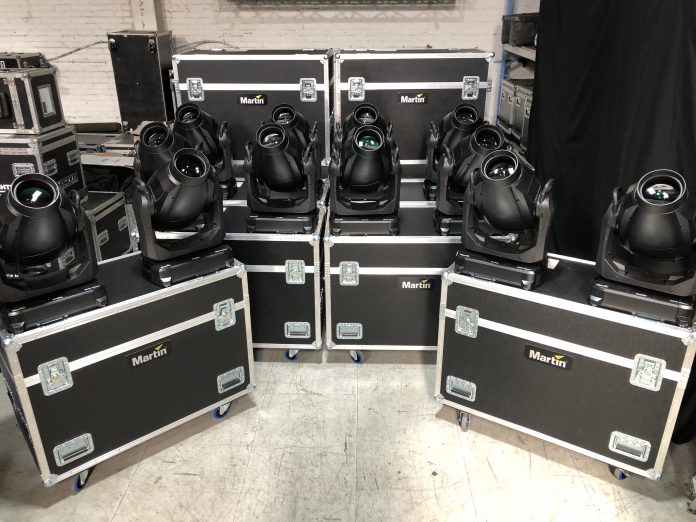 Last month, North Yorkshire-based lighting rental company R&M Productions acquired a large stock of Martin by Harman's award-winning MAC Viper Profiles.
The MAC Viper Profile is regarded as one of the market-leading profiles, with the 1200-watt high-output profile luminaire boasting a highly efficient optical system. In addition, it is brighter, faster, more compact and consumes far less power than many of its rivals.
Peter Shorten of R&M Productions said: "The MAC Viper Profile is regarded by many as the industry standard in large format spots. We've been supplying them to meet riders for the last couple of years and have had client demand for them, so it seemed like the natural progression to make them our next major investment."
The Vipers were purchased through production equipment sales company A.C. Entertainment Technologies Ltd. (AC-ET), who delivered them in a matter of days to get them straight onto a run of R&M shows. R&M Productions has a longstanding working relationship with AC-ET.
Peter said of Ben Steppenbeck, Northern Sales Lighting Manager for AC-ET: "Ben's a great asset to A.C., we've worked with AC-ET for a long time as they've got a proven track record of good service."
On what specifically persuaded them to invest in the Vipers, Robbie Baxter of R&M Productions said:
"They've got a range of gobos and an impressive zoom, as well as exceptional light output and optics. We'll be using the Vipers on a range of projects over the summer and into autumn, including outdoor events, festivals and tours. They're the go-to choice for most of the touring LDs we work with."