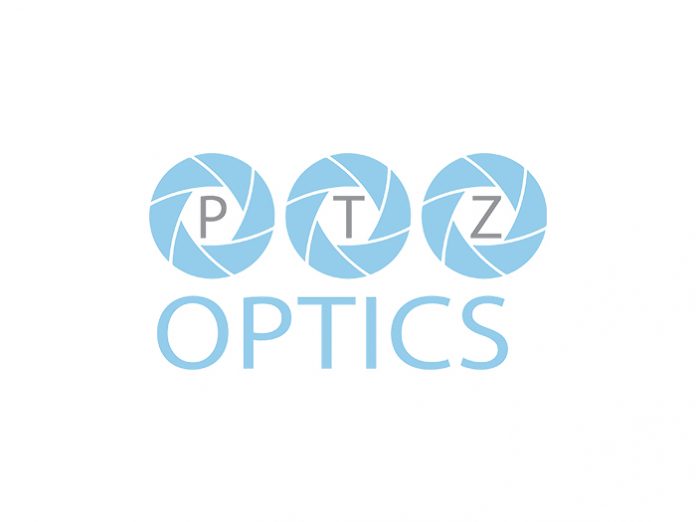 PTZOptics has released the PT-JOY-G4, a camera control joystick offering serial or network-based camera control. At the same time, PTZOptics' sister company HuddlecamHD announces the rollout of NDI (Network Device Interface technology) to their SimplTrack2 and HuddleView cameras, which provide auto-tracking and auto-framing of subjects.
NDI enables users to encode, transmit, and receive multiple streams of broadcast-quality, low latency, frame-accurate video and audio in real time. These announcements demonstrate a commitment to helping users easily capture, display, share, and broadcast video over standard network infrastructure.
With outputs for RS-232, RS-485, RS-422, and Ethernet control signals, the PT-JOY-G4 can connect to new equipment and legacy cameras from a wide range of brands, including PTZOptics, Sony, and others. The joystick offers the ability to switch between network and serial input protocols with the touch of a button: ideal for organisations in the midst of upgrading to IP-based video.
"We really wanted this joystick to just work," says Matt Davis, Director of Technology & Information Systems at PTZOptics. "No matter what cameras you're using or what kind of control signals you're sending, adding the PT-JOY-G4 into your production workflow makes your life instantly easier."
The PT-JOY-G4 was designed for maximum efficiency, allowing users to set up cameras using the built-in LCD display or a web interface. Internal testing has found that the PT-JOY-G4's web interface can reduce camera setup time by up to 80 percent. The web interface also offers import/export settings functionality, allowing users to efficiently standardise multiple cameras or locations.
Now available for order for $549 USD (MAP), the PT-JOY-G4 offers nuanced control in a compact form factor. Users can operate camera position, zoom and focus in real time, or call up to 255 camera presets, including 9 quick pre-sets. For product specifications and more information, visit: https://ptzoptics.com/pt-joy-g4.
A firmware update released on June 2 brings NDI| HX capabilities to the SimplTrack2 and Huddleview cameras. Current owners can download and install the latest control software from the HuddleCamHD website to get this upgrade. Once the firmware is installed, the cameras will instantly be discoverable as NDI devices; users will need to obtain an NDI|HX license from Vizrt Group for each device for full functionality. Pre-licensed NDI SimplTrack2 and Huddleview cameras are slated to begin shipping in early 2022.
"Our enterprise customers have been clamouring for this," said Davis. "And for good reason. Now, they'll be able to manage hundreds of cameras—or send feeds to hundreds of endpoints—centrally and securely, using their existing local area network infrastructure."
The update empowers large-campus applications, including higher education and Fortune 500 corporate end users, to make more efficient use of video resources. In addition to NDI discovery and distribution, the new update includes automatic multicast IP address assignment, eliminating the need for a media server to broadcast over a multicast-capable network. Users can also define NDI discovery servers to handle all NDI cameras and products, reducing overall traffic load, and segregate and hide cameras in virtual groups.
PTZOptics and HuddlecamHD are committed to ensuring that user expertise expands alongside device capabilities. Coinciding with the release of the PT-JOY-G4 and the rollout of NDI|HX capabilities to the SimplTrack 2 and Huddleview, Paul Richards, Marketing Director for PTZOptics and HuddlecamHD, is releasing the free eBook The Unofficial Guide to NDI. This book provides an introduction to NDI® and a deep dive into currently available technologies and tools for IP video production. The book is accompanied by an online course with further explanation on complex topics and real-world examples.
"This is the perfect book for anyone interested in the future of video production," said Richards. "NDI can eliminate the need for custom cabling, interfaces, capture cards, and black boxes. This kind of versatility and simplicity is where video streaming is headed."
The Unofficial Guide to NDI is available for free here.