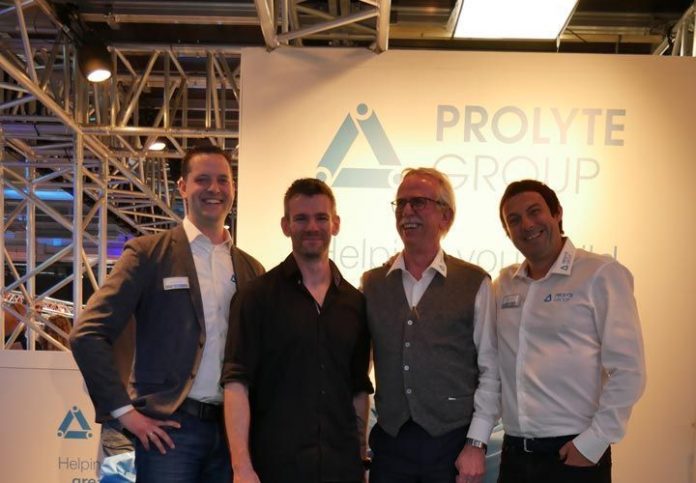 Prolyte Group has appointed Production Services Ireland (PSI) to its growing global distribution network. The move adds significant expertise and reliability to the family of companies that represent the Dutch truss, staging and hoist manufacturer around the world.
PSI is Ireland's leading technical production company and has headquarters in both Belfast and Dublin. Since its formation in 1996, it has led with excellence to grow its position across the Irish market.
Experts in trussing, rigging, structures and staging solutions, PSI will support Prolyte's existing Irish customers and develop new relationships in the region by holding the latest stock and delivering high-quality technical support and training.
Established to raise and develop the standard of technical production in Ireland, PSI provides quality installed and live event solutions to a range of sectors, including corporate, arts and entertainment.
PSI Director, Sean Pagel, commented: "This is an exciting new partnership, combining the Prolyte brand and quality with PSI's ethos of excellence, rigging expertise and passion for training. We're looking forward to combining the strengths of both businesses and delivering quality solutions across a range of applications in Ireland."
Prolyte's Distributor Manager Paul Hadfield said: "PSI perfectly complements Prolyte Group's philosophy with a focus on technical support, product availability and a dedication to providing the knowledge to further educate the industry to the latest safety regulations. With the addition of PSI as our Irish distribution partner, we have created better access to our product range, allowing Irish customers to be better served with Prolyte products and our Prolyte Campus Events."
"It is a pleasure to collaborate with PSI to strengthen our global network while increasing the availability of Prolyte's wide ranges of products across Ireland. We are pleased to have this partnership with a shared commitment to providing high quality and safe products to the entertainment industry" said William Voskuil, Prolyte Sales Director EMEA and LATAM.
PSI will host Ireland's first Prolyte Campus educational events in both Belfast and Dublin in summer 2019.