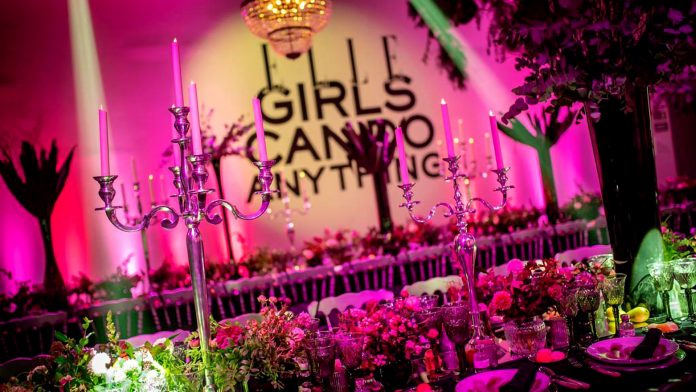 Sincronismo Events s.l. light up the Elle Magazine awards at the famous El Istante Fundación in Madrid.
The Elle Girls Can Do Anything event celebrated the achievements of women in the areas of interpretation, literature, fashion, sports and gastronomy. Nine women were presented awards for achievement by highly-coveted women from each discipline and celebrated throughout the night.
Jose Miguel Royo, CEO of Sincronismo events who were tasked with producing the impressive event, is widely known as one of the best lighting designers in Europe. His taste and style are reflective of the trends throughout the fashion and design sector and made him the perfect choice. Royo undertook the design of this prestigious awards event that took place in October which conveys his passionate for wireless lighting and is an advocate of the Prolights products, not only due to their quality but also with the level of professional support they received.