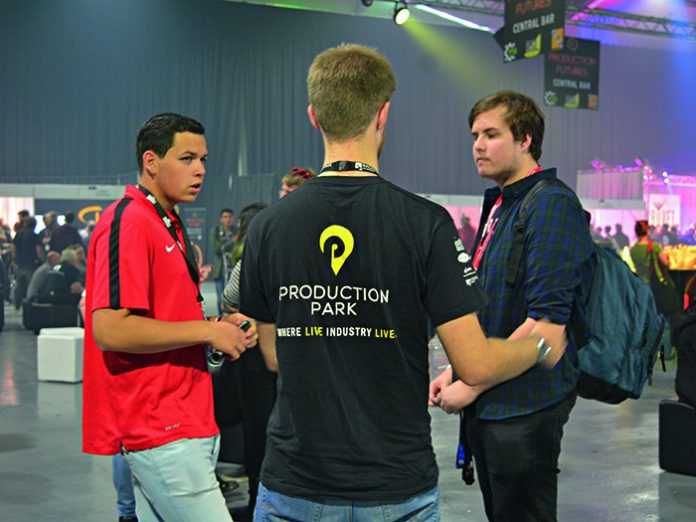 The first event of its kind, Production Futures, took place at Production Park in Wakefield on 6 October 2016 alongside the inaugural TPi Breakthrough Talent Awards.
Production Futures was an idea originally kicked around by TPi and Production Park in early 2016, with little certainly as what it would actually become. The issue, or opportunity, was clear, but the solution wasn't – how exactly do you begin attempting to bridge a generation gap that exists across an entire industry? As is often the case, the Field of Dreams adage rang true; 'if you build it, they will come'.
The double-edged result was a brand new initiative designed to support and subsequently reward emerging talent in the concert touring industry – the former being covered at industry-specific recruitment fair, Production Futures, and the latter being catered for by the Breakthrough Talent Awards (the slightly better behaved sibling of the TPi Awards).
In its first incarnation, Production Futures presented a recruitment marketplace offering real employment opportunities for students, graduates and freelancers, plus an education zone and an industry forum with an inspiring programme of panel sessions, demonstrations and industry-driven networking opportunities. All attendees had the opportunity to interact with a broad spectrum of trade organisations and, crucially, live events companies looking to recruit.
The first-ever Breakthrough Talent Awards, sponsored by PRG XL Video, Justlite and d3 Technologies, celebrated the stars of the future, recognising young talent whose exceptional commitment has seen them excel in their chosen field.
Both sides of the event were designed for students, graduates and young freelancers to meet with current industry experts and veterans with a view to connecting the worlds of theory and practice. Given Production Park's standing as the home of Brilliant Stages, Perry Scenic Creative, Litestructures, LS-Live and Backstage Academy, the venue was something of a no-brainer.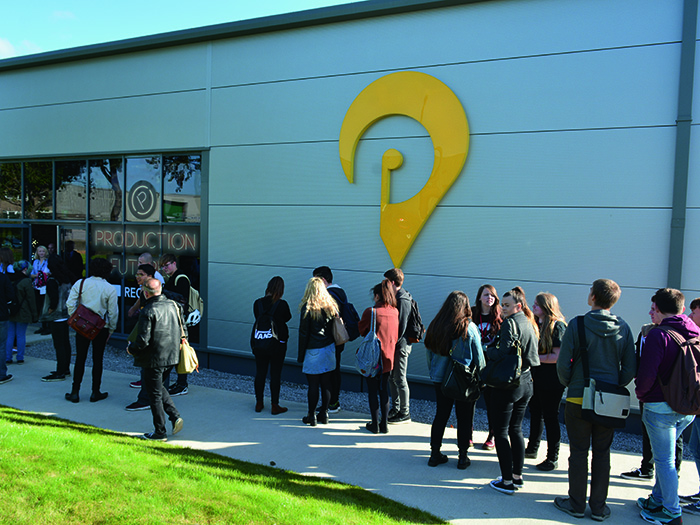 Co-Founder of Production Park, Lee Brooks, commented: "It was an enormous pleasure for us to host the inaugural Production Futures. Knowing, as we do, that the future of the industry will be driven by the people who push the technology, and after years of investment in Backstage Academy, the very DNA of Production Futures is close to ours. Production Futures is all about connecting great young talent with careers in our dynamic and rewarding industry. Production Park is very proud to play part in that.
"With the TPi Breakthrough Talent Awards, we hope to reward technical talent and backstage brilliance. We know that across the UK there are young people working behind the scenes with bands, on the road and at a wide range of live events, and it's time to recognise these unsung heroes."
The awards took place in a room adjacent to the main show floor that was complete with a fully kitted-out stage area, which also hosted the day's panel sessions. Awards co-sponsor Justlite supplied everything for the stage, including an array of Chauvet Professional kit for the lighting rig, which consisted of 30 Legend 230SR Beams, 28 Maverick MK2 Washes, 16 Maverick MK2 Spots, eight Ovation E-910FC profiles, eight Strike 1 blinders, and 12 Rogue R1 FX-Bs, as well as 10sqm of the company's PVP X3 3.9mm video panels to display content and the winners' names. The panels ran using d3 Technologies media servers, and the entire visual side of the event was controlled using an Avolites Sapphire desk. The audio system was sponsored by KV2 Audio and was made up of a VHD2.0 line array with VHD 4.21 subwoofers.
Justlite's John McGunniess explained the choice of gear: "We sell and stock a lot of KV2 and Chauvet equipment so, as we've recently taken an office at Production Park, we decided to use the event to show what we can do. We're currently the only supplier of lighting and audio in the park so we treated it as a kind of a introductory offer. All of the lighting was pre-rigged and pre-cabled at our warehouse in Dublin, with the idea being that the Backstage Academy students could assist me in setting it up and operating the show.
Another in-house company, Knight Rigging Services (KRS), supplied the rigging, while Justlite took care of trucking duties. McGunniess continued: "We had done an MMA show in Glasgow on the Saturday before using the same rig in a different configuration, so we just drove south after and were able to get straight into Production Park. We programmed the basic looks and then the awards, though we will try an help out more next year with the audio and so on as there wasn't much to play with."
As well as helping to operate and set up the stage, the Backstage Academy crew had time to create the impressive and inspiring video content that kicked off the awards. The positivity and excitement of the evening was a fitting conclusion to what was an incredibly successful first event – but don't take my word for it…
TPi
A WORD FROM THE SUPPORTERS
Glen Rowe, Backstage Academy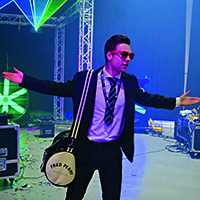 "I was totally blown away by Production Futures. It's the first time that someone with a passion to get into the live industry can walk into a room and talk to a load of old industry idiots like me, and even more, some very smart industry legends. It felt like a baton exchange from the old to the new.
"I can't wait to stand next to a tour manager or production manager at Reading Festival while they're watching their headline act, happy in the knowledge that they had a great education at Backstage Academy, or something similar, to get them there. Viva youth!"
John McGuinness, Justlite
"As a company moving into the UK it is difficult to get hold of crew, particularly those who are up-and-coming. However, it's reassuring to see fresh faces that are interested and have learned the correct skills to set them up for a career in our world. If they can come out of education with the appropriate skills, knowledge and work ethic, companies can take them in and enable their growth."
Lee Dennison, Head of Audio, White Light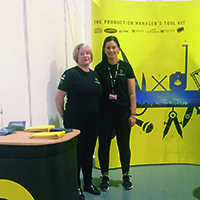 "It's a fantastic concept! The students really engaged with us. It was great that we had dedicated time to answer their questions properly and thoroughly. It's really important that we invest in the future of the trade. As much as we love our jobs and our industry, we can't go on doing it forever. It was great to see the continuation of the passion and humour that is so important to this industry."
Sam Bowden, CHAUVET European Product Manager
"Production Futures was such an enjoyable event. It was great to see a large volume of students genuinely interested in the products that were on show, and the companies exhibiting. We feel this early exposure of young professionals en masse is a great way to accelerate knowledge and increase awareness of new, relevant technologies."
Andy Lenthal, PSA
"It's amazing what can be achieved when you combine a big empty space with several heads for of ideas. The inaugural Production Futures event was proof of that, proving that new methods of transferring skills and knowledge are resulting in skilled, knowledgeable, enthusiastic young people, equipped to become the next generation of production stars. and PSA members, naturally. Let's do it all again!"
Jonathan Reece-Farren, KV2 Audio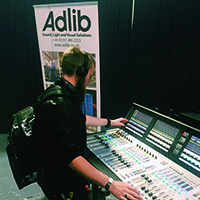 "Production Futures was a great concept and a very rewarding event to be a part of. The excitement of the students visiting our stand was uplifting and their openness to embrace new or alternative technologies was very refreshing when many of the more established "industry professionals" can so often settle for second best by taking the path of least resistance."
Dan Mott Director of Pyrojunkies
"It was great to be involved in the first ever Production Futures. We had an interactive area where students could have live demos of our Confetti Guns, LED wind effects, Lasers, & push buttons to fire off Flames! We had lots of interest on the day & hopefully some of the enquires will follow through to expanding our event & warehouse crew in the coming months. We hope this will be the first of many Production Futures."
Paul Hadfield, Distributor Manager, Prolyte Group
"I was really impressed by Production Futures. I felt it was representative of the commitment we have to support education and knowledge within our sector. I particularly enjoyed the look of absolute awe on many faces, not to mention some very positive and encouraging discussions Prolyte Group had with the students on the day."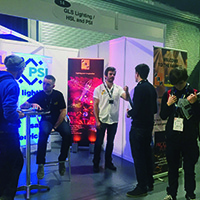 Peter Harding, Hawthorn
"It's vital that our industry engages, encourages and nurtures young talent so it was great to meet so many new faces at Production Futures. The event was a fantastic way to showcase the opportunities that are out there for people who are starting out in the industry. As Hawthorn continues to grow, we're very much on the lookout for future stars, and can't wait to work with the next generation of production geniuses!"
Mark Baddams, Beat The Street
"Beat The Street was proud to be involved in Production Futures. It was great to be invited by the organisers to park two of our vehicles on the show floor. The event had a great turnout and it was good to see so many youngsters interested in the industry as a whole. Keep up the good work we look forward to next year!"
William Cheng, Sales Engineer, Avolites
"Production Futures was something new to us and the production industry so we really didn't know what to expect, but participating really opened our eyes. It was great to see the amount of talented people, with passion, vision and aspirations all gathered together to pave their futures. We were very happy to be involved and hope it will be the first of many to come, for the people who will grow this industry in the future."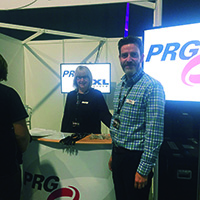 John McEvoy, Event and Development Director, PRG XL Video
"The calibre of the students that attended Production Futures was very high and there was a lot of interest in the various schemes we had on offer – mid-course placements, graduate training schemes, and apprenticeships for live event technicians and live event riggers. Following the event we've already had a number of applications and I'm looking forward to starting the selection process and getting some students signed up."
Shaun Pearce, Pearce Hire
"The first Production Futures worked very well and we feel it could become an annual industry event that leads the way for the recruitment of next generation technicians. With a shortage of technicians with the required skills, we need to fill the void quickly. These types of initiatives will go a long way to solving this problem.
"We really enjoyed the day, the relaxed atmosphere helped the students get more from it. We have several CVs and some have requested work placements for next year; I'd call that a result, wouldn't you?"
Richard Wear, Interfacio
"We loved the event and found it refreshing to see so many enthusiastic young people engaging with the industry and looking to learn and carve out work opportunities. One of the best things was discovering many of the visitors had found out about it via social media and come on their own steam, many on their own. We were also able to get some good ideas of how we can possibly refine and develop what we offer next time. It was a very successful first year and the organisers deserve plenty of credit for having the insight and drive to put this together."
Katy Huke, d3 Technologies
d3 are very proud to have sponsored Production Futures. It was inspiring to see so much passion over the course of the day. It showed how the appetite for the industry is quickly growing. It was a perfect platform for  allowing us to meet students who were keen to discover or learn more about d3. It was really valuable being able to show live d3 demonstrations and guide the students through some of d3's fundamentals. It was also helpful to offer career advice to those interested in applying for internships. We're looking forward to see it grow next year!
Tim Volker, Creative Technology
"Production Futures was a great way to bring companies closer to the students and vice versa; just as much as they might have learnt from us, we also learnt a lot from everyone we spoke to. It's amazing to see what sort of courses are available and all the opportunities that academies, colleges and universities offer. It was impossible to not be excited about the amount of passion and young talent that was there throughout the day."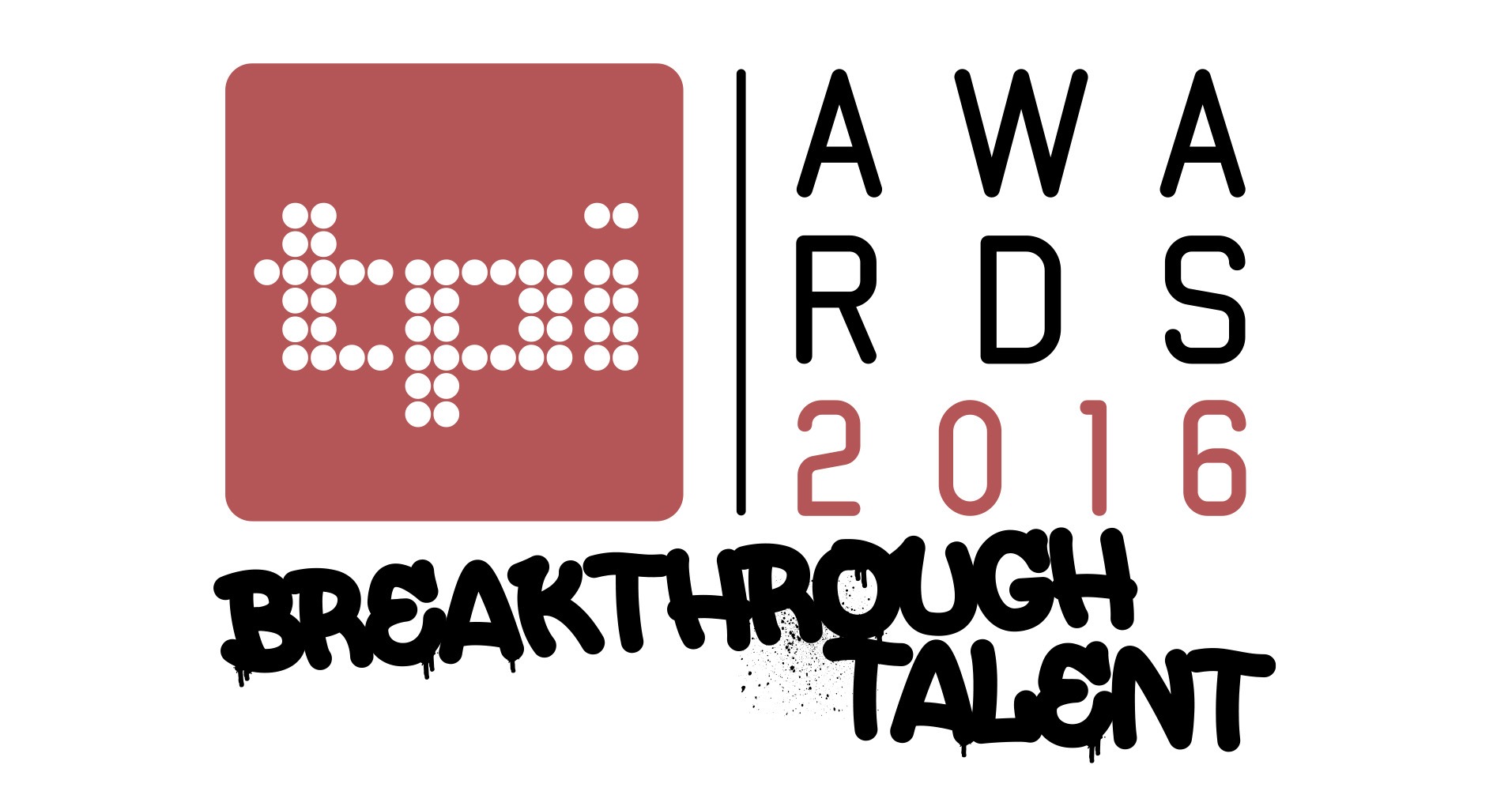 Since the inception of Production Futures, one of the goals was to find a way of recognising young talent in our industry. The result? The TPi Breakthrough Talent Awards. The inaugural awards saw the presentation of three trophies to individuals who had shown true innovation within their chosen sector.
Once a long list of nominees was created, several previous winners of the TPi Awards got together to judge those they saw a worthy of the accolade. These included Helen "Hels Bells" Smith, Ed Warren, Rob Sadler, Jac Nott, Chris Kiely, Oli Metcalfe and Dick Tee.
Three of the judges were there on the night to present the awards.
• Dick Tee: Winner of multiple Production Manager of the year at the TPi Awards, Dick Tee is one of the true legends of the industry. With over 35 years of experience in the industry he was worked on a vast array of events including Glastonbury, Reading Festival and the Queens Golden Jubilee visit. Working his way up the rungs of the live event services he now heads up EnTEEtainment, the highly successful site coordination, event management and production services.
• Oli Metcalfe: With an impressive portfolio of clients, Metcalfe is one of the names in the visual world. Having been at the helm of Muse's light show for several years, his work on the latest Drones tour led Metcalfe to walk away this year with both the Mark Fisher Set Designer of the year award as well as the Des Fallon Video Visionary award.
• Chris Kiely: Starting out in the live events industry playing in his band, he was biting by the touring bug and in his town time started helping out his friends on the road. Several years down the line and Kiely is now Tour Manager of singer-songwriter Amy Macdonald.
www.productionfutures.co.uk/awards/
A WORD FROM MULTIPLE TPi AWARD WINNING PRODUCTION MANAGER, DICK TEE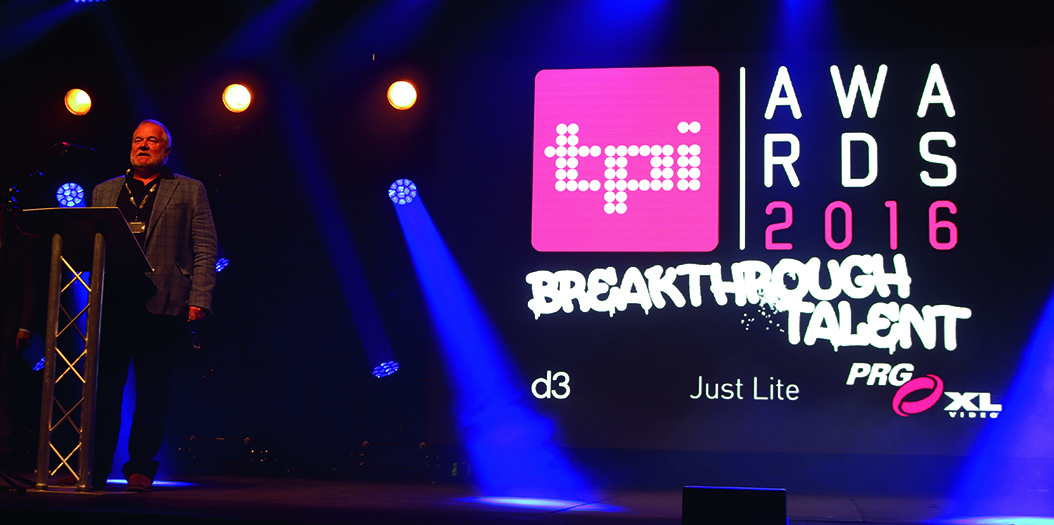 "It was a pleasure to be asked to present the first ever TPi Breakthrough Outstanding Contribution Award at the inaugural Production Futures Recruitment Market Place. Huge congratulations must go to TPi, the PSA and The Production Park for organising and hosting this event which saw the 'production industry stars of the future' from universities and colleges across the UK coming together for a day of workshops, presentations, demonstrations and general networking. Supported by trade stands from many of the UK's leading suppliers – the participants had a really valuable and informative experience. Along with my fellow judges it was so gratifying to see the hard work and dedication already put into this industry by the awards entrants – many of whom, without doubt, will be on the stage addressing future audiences of aspiring live event and touring production professionals in years to come. This Industry is very demanding and can be very cruel in terms of long periods away from home, friends and family – working its hours under huge pressures. It requires true dedication.  However, you work within a tremendously rewarding industry alongside other like-minded people who become your support network and surrogate 'family' – and that is something unique and very precious. Congratulations again to everyone involved in the organisation of the event and to all the richly deserved award winners."
AND THE WINNERS ARE…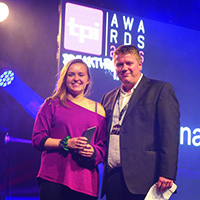 Winner KAT ELLIS
"As someone who doesn't study events at university, and does technical theatre alongside studies instead, it was such a shock to win this award and I am so thankful to the judges and to TPi for putting on this event! Hopefully it will help me along in my plans to move into the live events industry once I graduate this coming summer, in hopes of eventually production managing in the future.
Winner JAMES COGHLAN
"It was a bit of a surprise to receive this award but it's great to have been noticed at a relatively early point in my career for the work that I have been doing. I'm really grateful to Adam Hill, one of my university lecturers, for the original nomination. I also wanted to say thanks to everyone that I've had the opportunity to work with so far and hopefully I'll see a few more of you in a venue or muddy field somewhere soon!"
Winner RIA SIOUX BYERS
"To be a part of the first ever TPi Breakthrough Talent Awards means so much to me – it certifies not only how much effort and hard work I have put in, but how much everyone in the industry has believed in me and helped me to achieve so much in such a short space of time. I hope that winning the award will help me further and show more people how determined I am to make this my career. I'm here to stay and I'm ready for new challenges.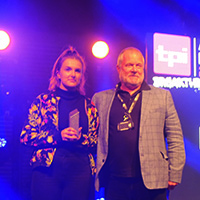 "I am unsure of what the future holds, as I've never been much of a 'life plan' type person – studying to gain a MA is very appealing to me but at the same time I'm caught up in the whirlwind of being self-employed. What more could a girl want at the age of 22 – travelling, being at some of the most exciting events and working with leading, interesting creatives!"
TPi