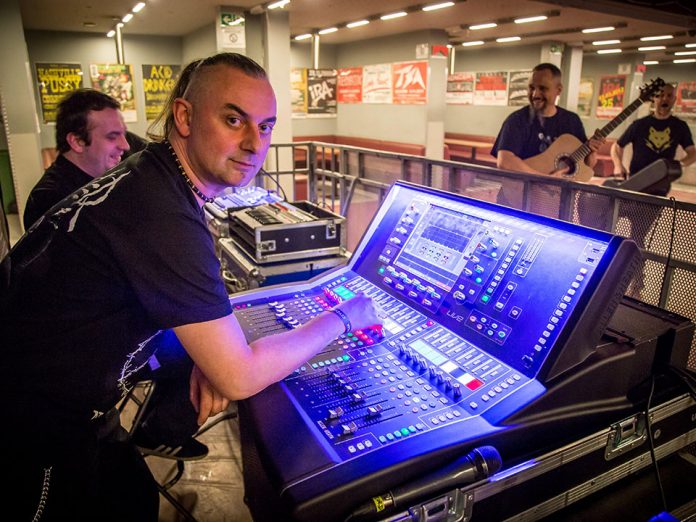 Polish heavy metal giant, Hunter, has been touring the country carrying a dLive S Class digital mixing system by Allen & Heath.
Formed more than thirty years ago, Hunter is still writing and producing music, and regularly touring. The band's sound engineer, Marcin "Marcel" Płoński, first tried out dLive last summer, and one of the earliest outings with the system was at the renowned Jarocin rock festival. When the band embarked on a new tour, Marcel decided to carry a Dante-enabled S3000 Surface with DM32 MixRack, supplied by Konsbud Audio. The system has completed over 30 dates since touring commenced last November.
"dLive is very easy to manage, and the surface is very clear and logical, allowing you to arrange functions for quick access to suit the individual. The most important feature of the system for me is undoubtedly the parallel compression, of which I am very fond, as well as the new Dyn8. The simple virtual sound check is another great feature," said Płoński.